Perfect Blue: Special Collection Box (PILA-9002)
Welp, this was my holy grail of LD for a LONG while and sufficed to say it lived up to the hype. I understand everyone's film taste differs and I'm not sure it's for everyone, but Perfect Blue really ticks ALL the boxes for me, and this boxset does too!
Released in December '98, the Perfect Blue Special Collection Box contains the film in CAV format across two discs with absolutely STUNNING cover (and box) art. I've heard others say that they aren't particularly impressed with the transfer but I personally think it looks quite good! Late 90's anime releases tend to look incredible to my eyes in general. Maybe even cooler than the film itself is the fact that side four contains some really interesting supplementary material...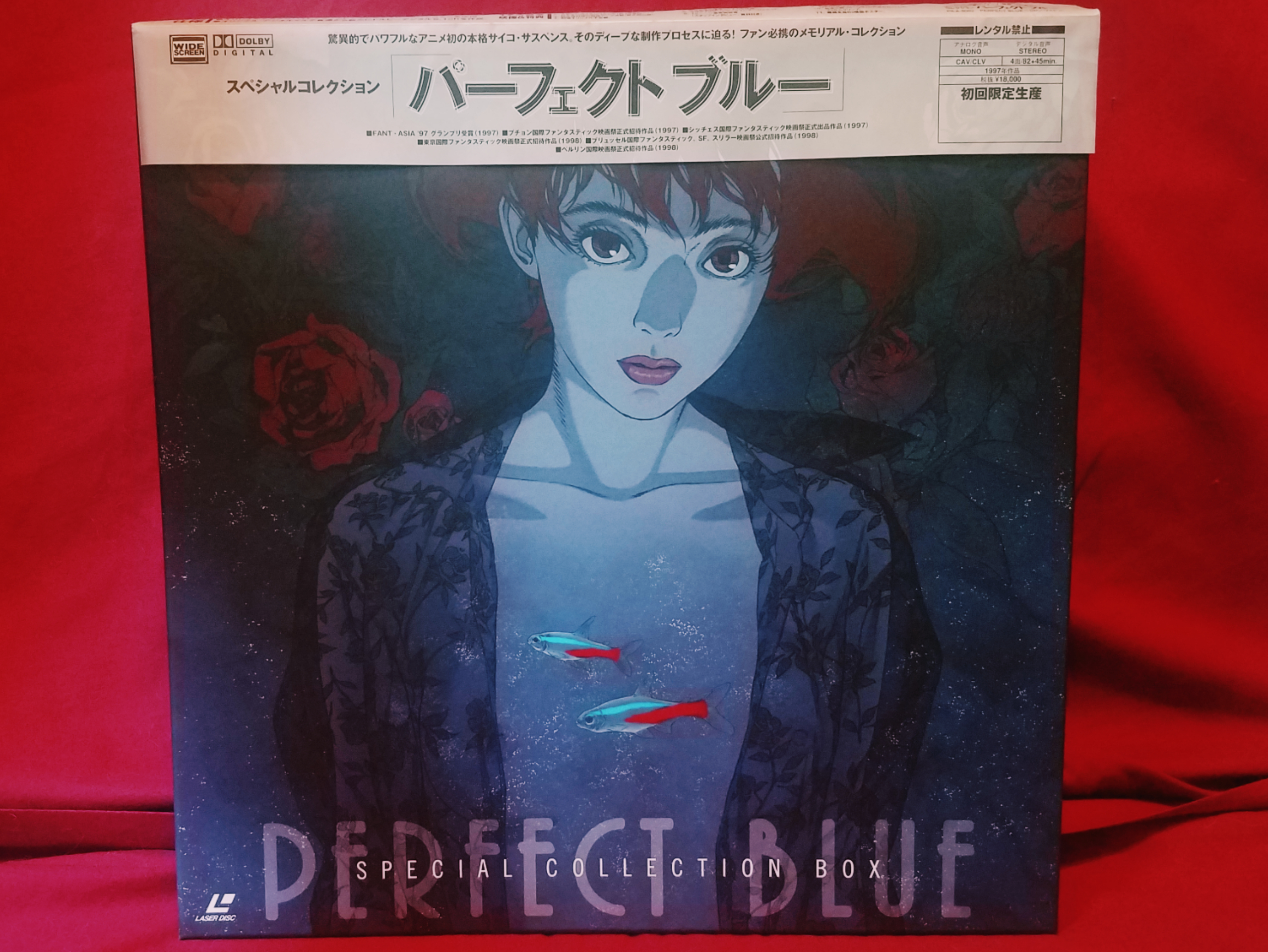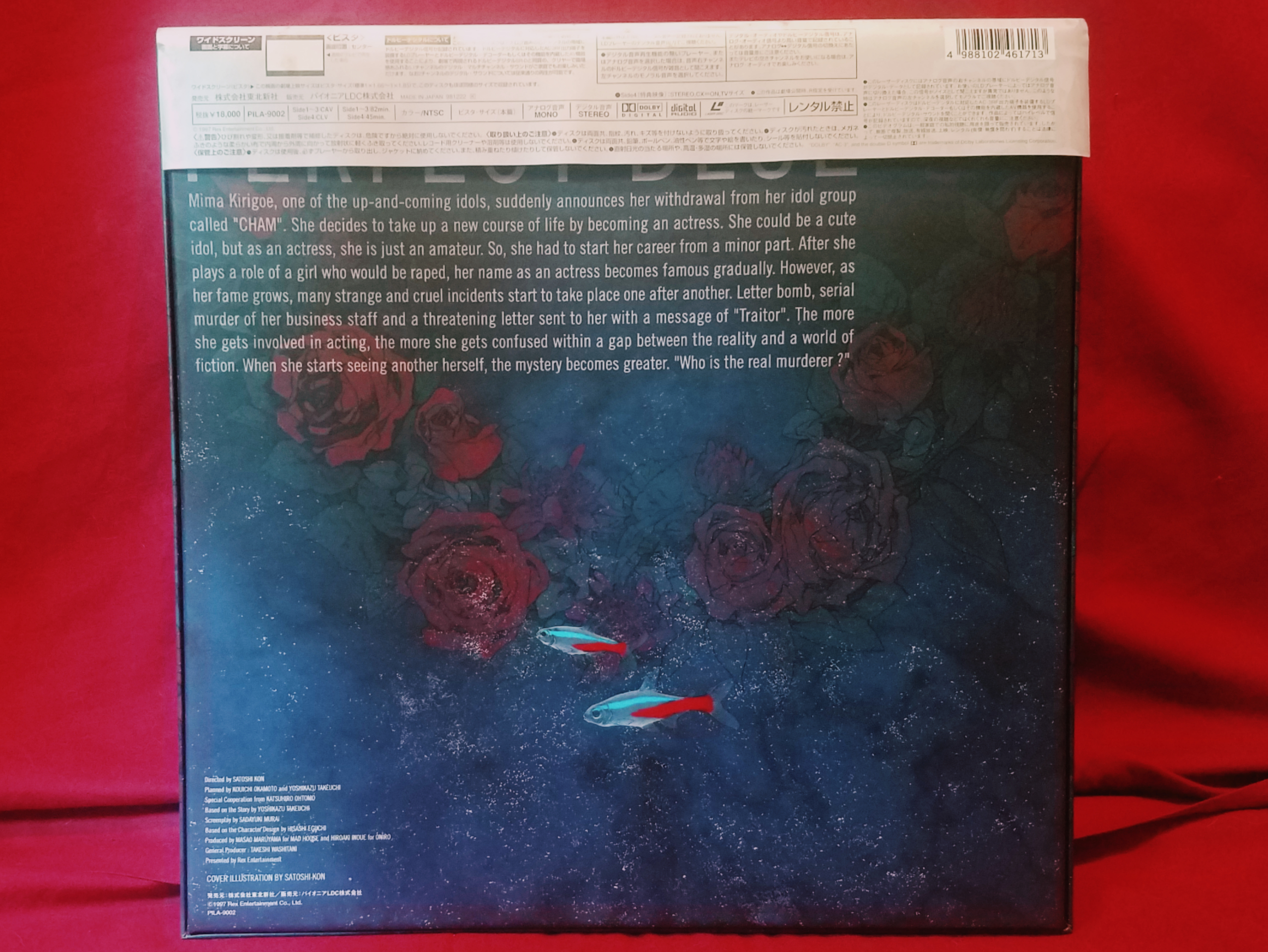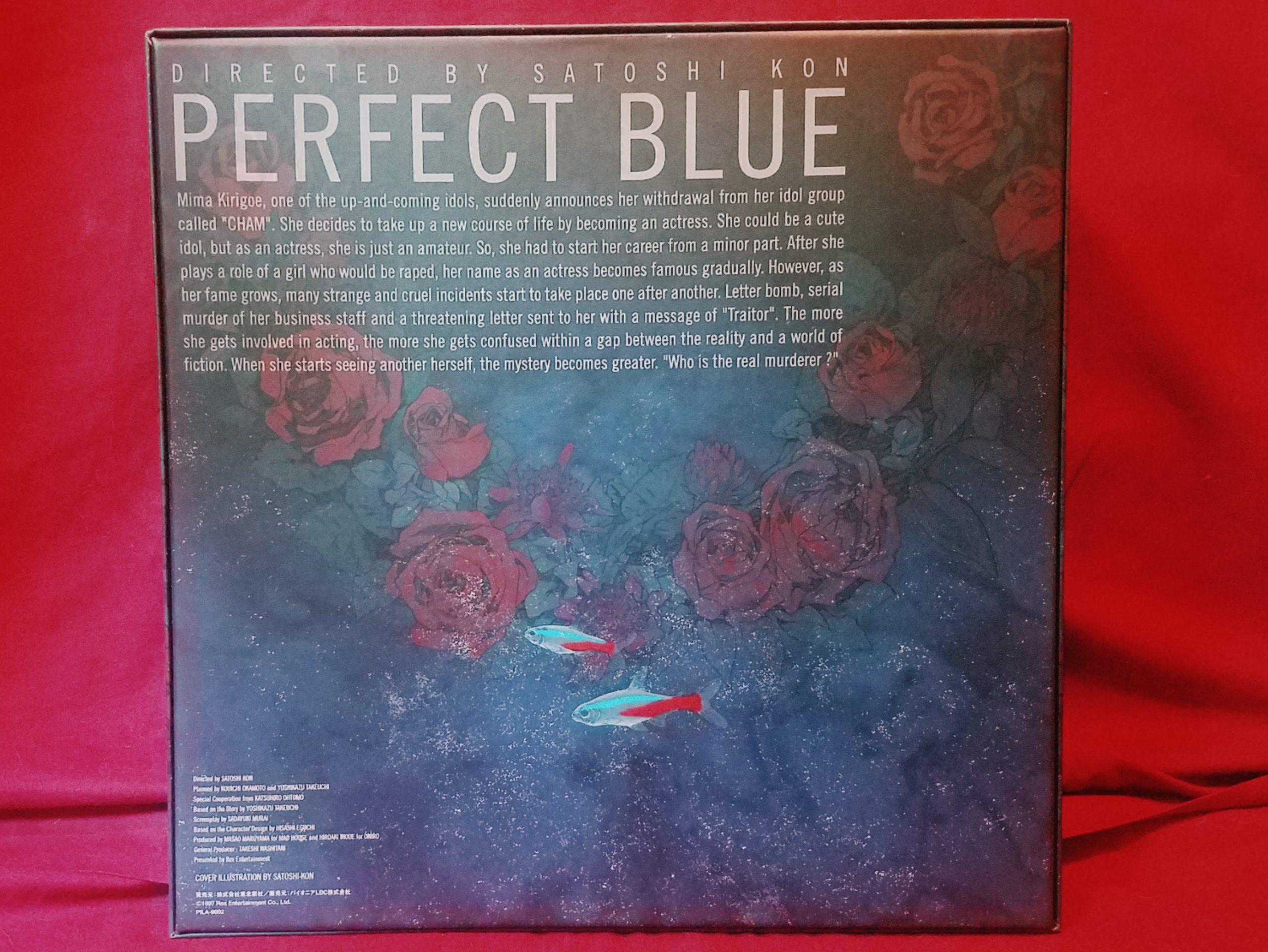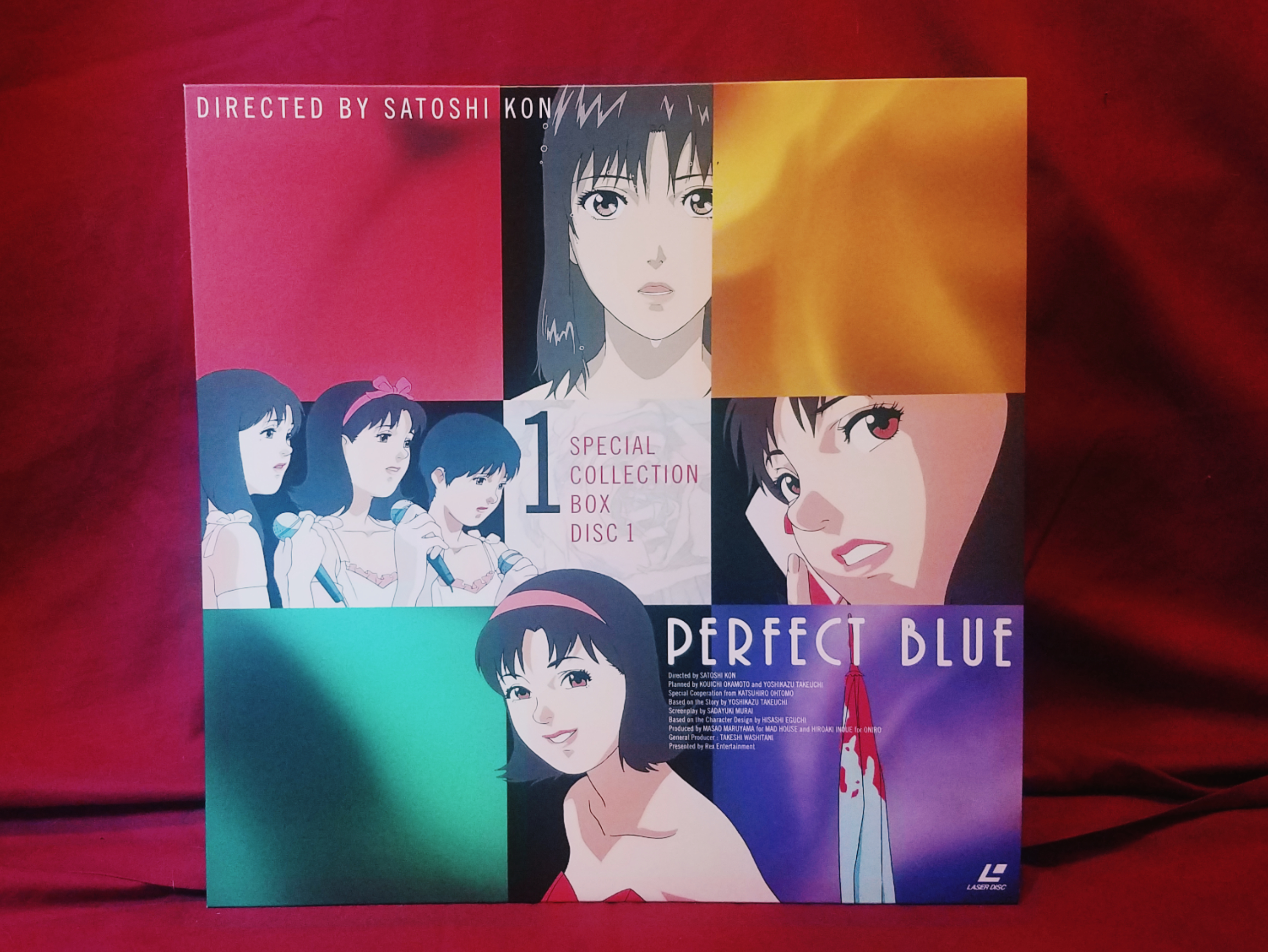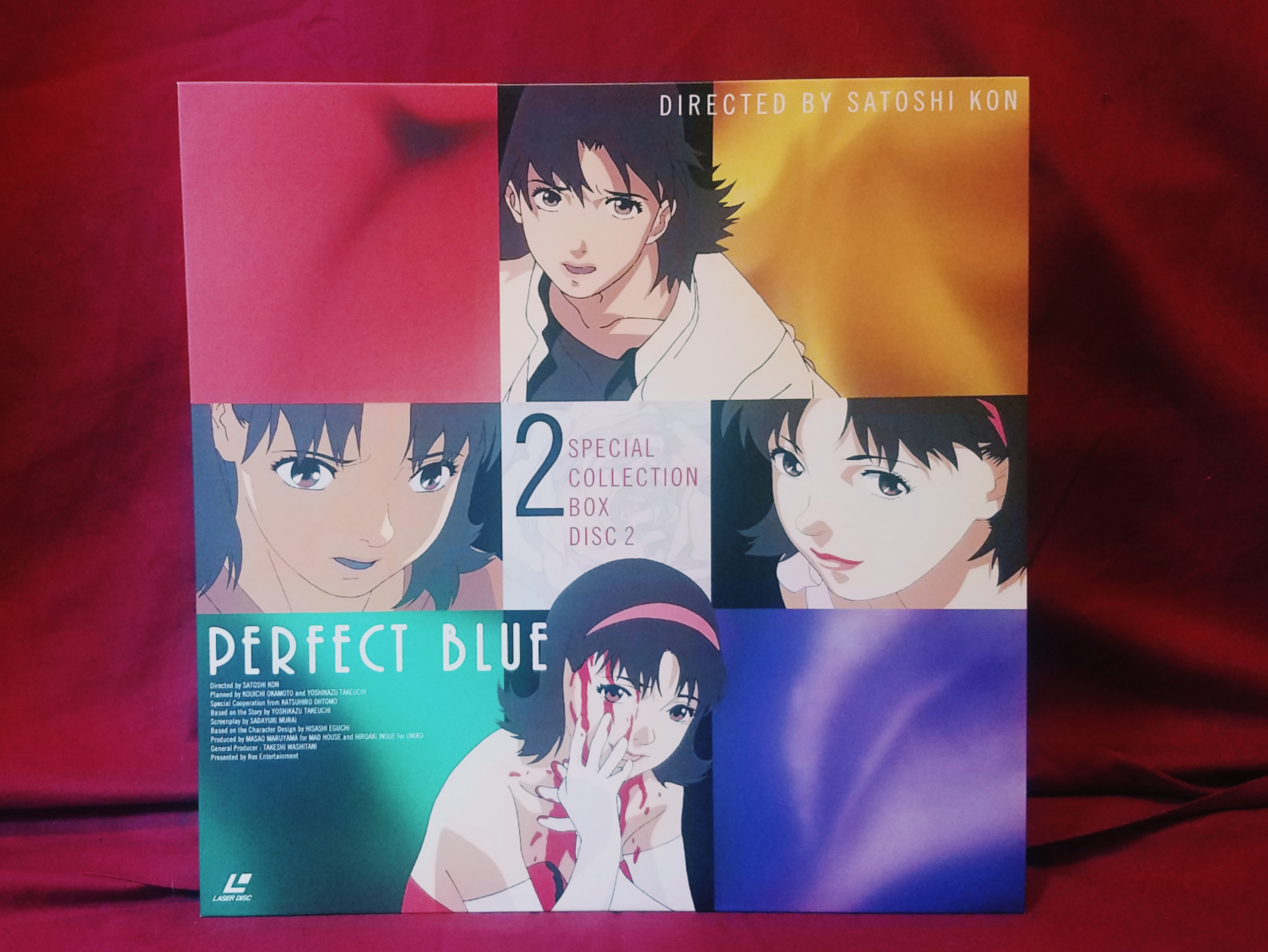 As far as I can tell all the supplementary material featured (save the trailer) is lost to time. Chapters 1 - 6 consist of 'Into the Blue - Perfect Blue Interview Relay File'. This 5 part, 30 minute mini documentary features interviews from director Satoshi Kon, screenwriter Sadayuki Murai, director of animation Kou Matsuo, cheif animator Hideki Hamasu, art director Nobutaka Ike, sound directors Masafumi Mima and Haruo Ushio, and voice actresses Junko Iwao and Rica Matsumoto (Mima and Rumi respectively) along with a short clip of some voice recording and the choreography of CHAM'S concert being acted/planned out (which is maybe the coolest part of the whole doc). I can only guess the doc was produced specifically FOR this boxset, in that it seems to have never made it to any of the DVD or Blu-ray releases, or at least it certainly isn't on the Manga Entertainment DVD nor the G-KIDS 20th Anniversary combo pack. Chapter 7 is a compilation of clips that document the recording sessions of the three CHAM songs featured in the film (although the recording of 'Angel of Love' is on the G-KIDS Blu-ray). Chapter 8 features the original theatrical trailer and chapter 9 is a ten minute promotional clip that is esentially a summary of the film with minor spoilers. Some day I'd love to archive all this stuff so that's yet another reason for me to grab an AV capture card. Stayed tuned for that!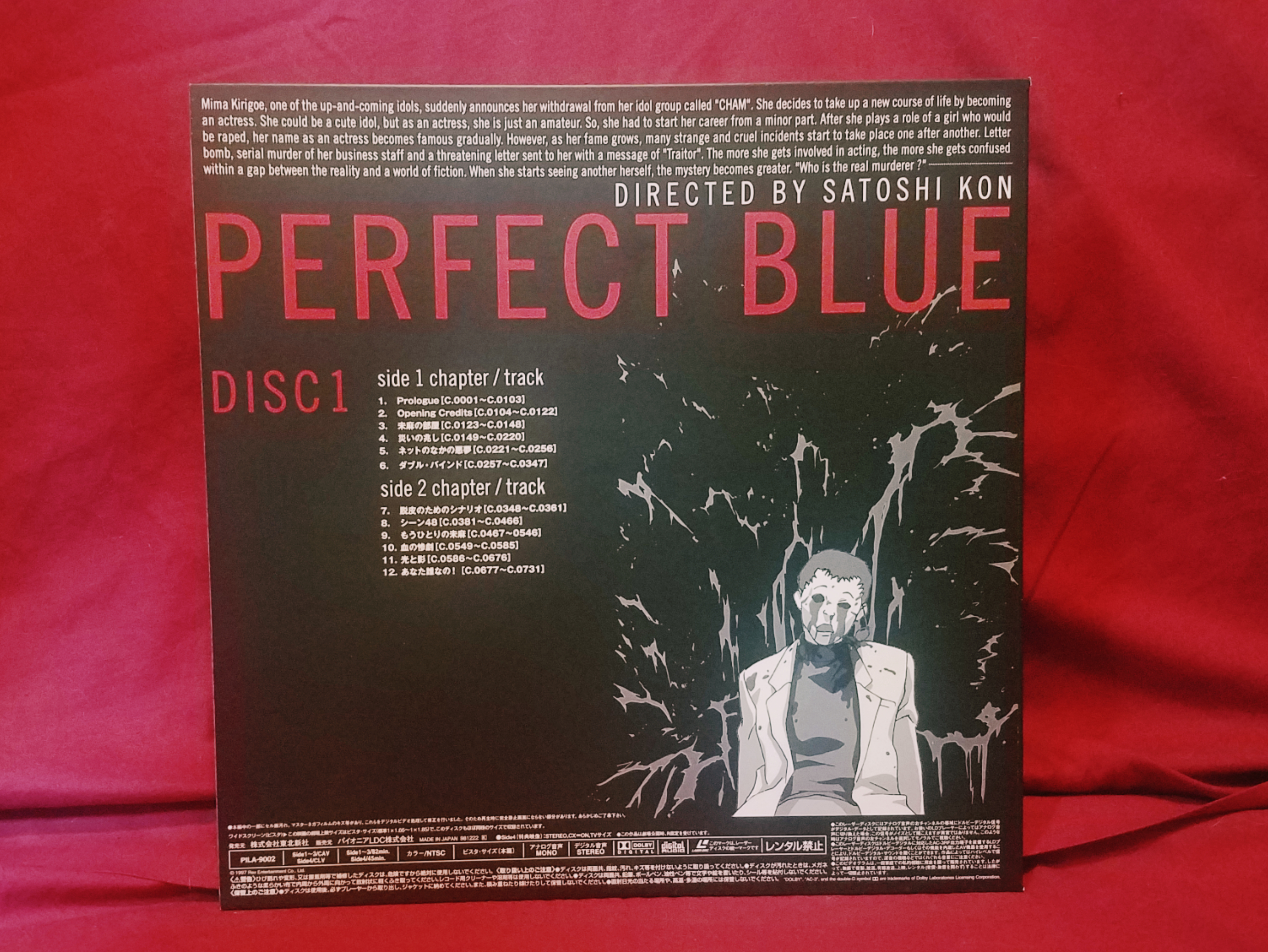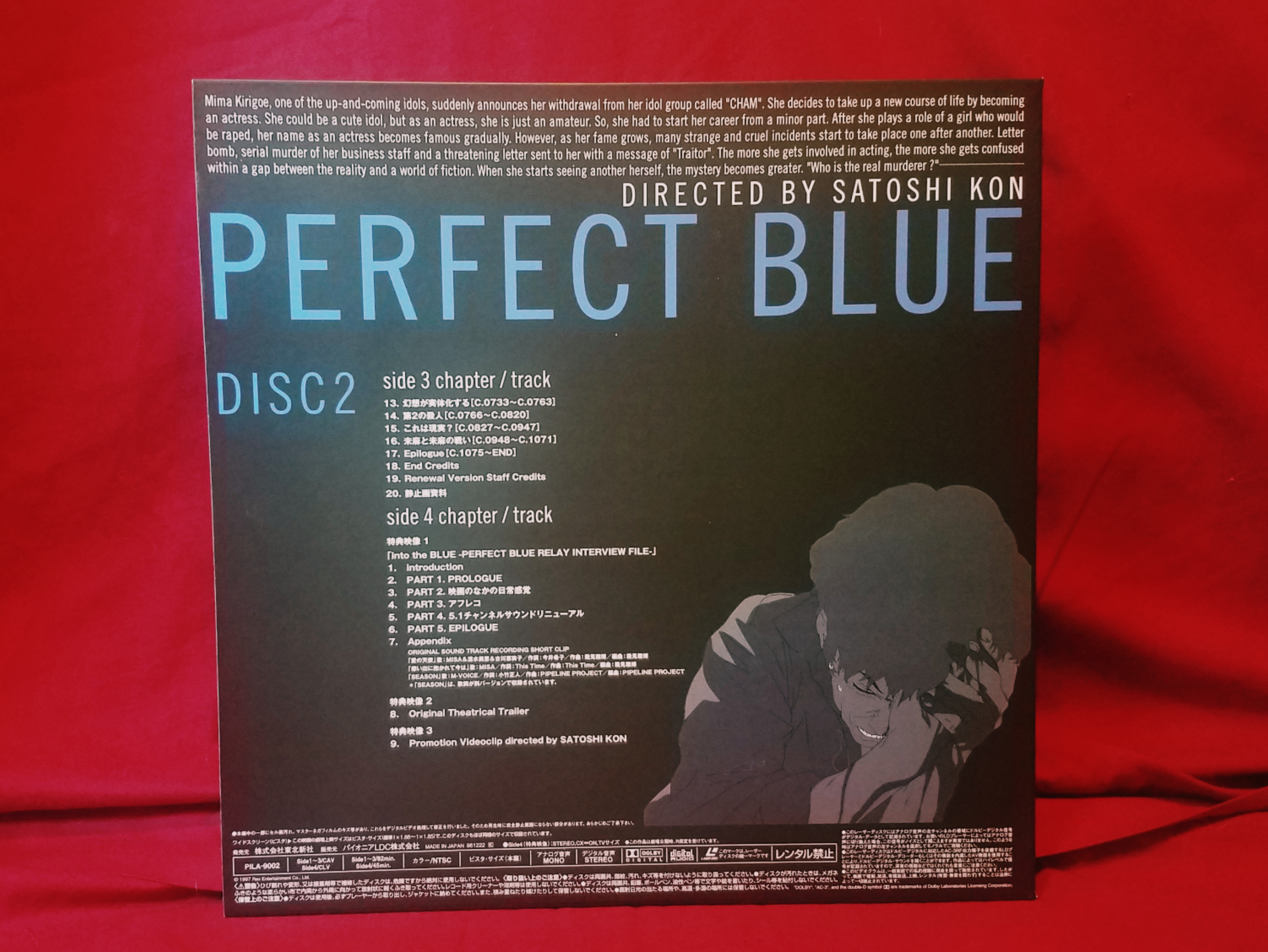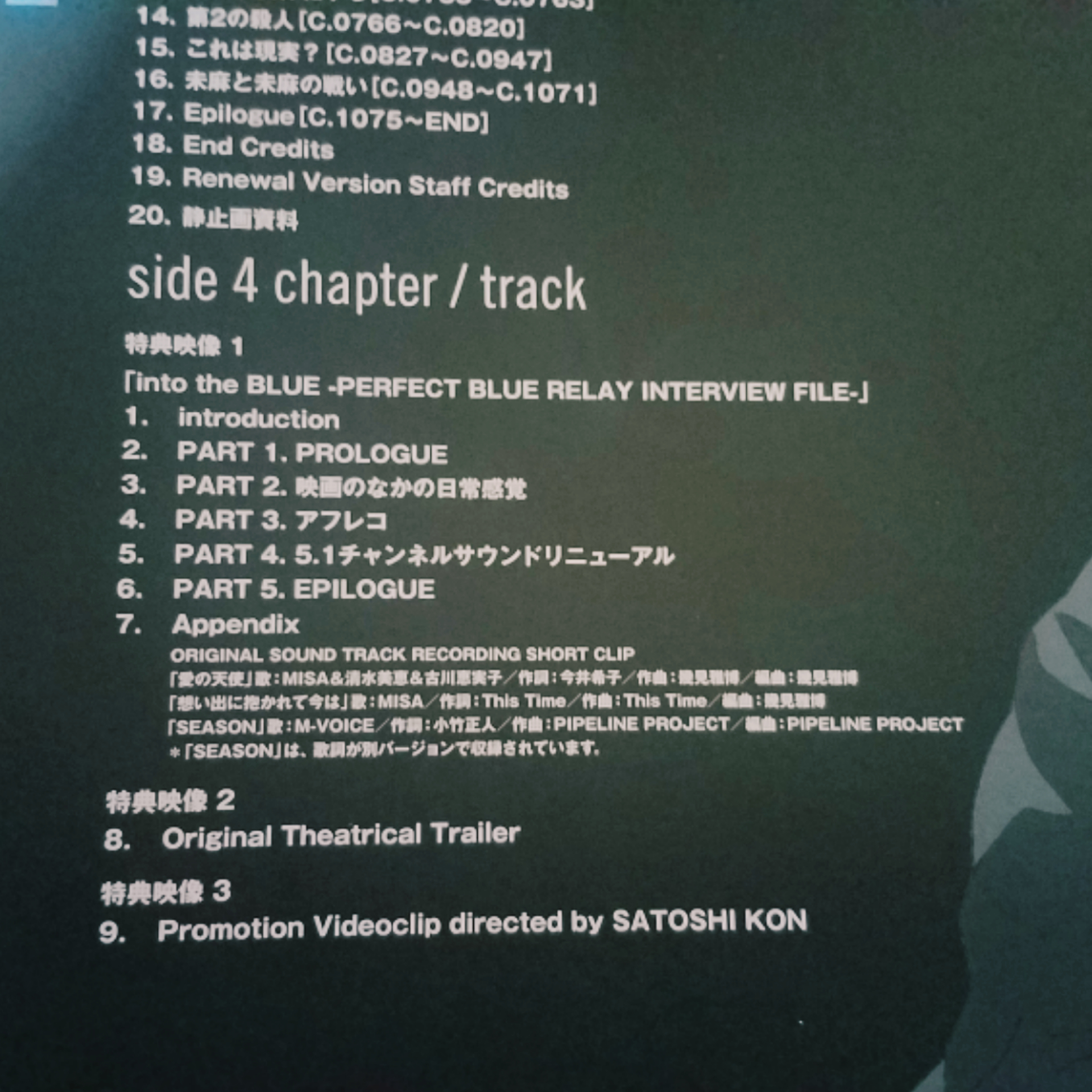 From there we've got a set of six post cards? Sort of... (if you're willing to chop the insert up then it's a set of six post cards at least) and a GIANT FUCKIN POSTER! I'll once again use the phrase 'absolutely stunning' cuz this poster certainly is. From there we've got an LD sized booklet mirroring the contents of 'Into the Blue'.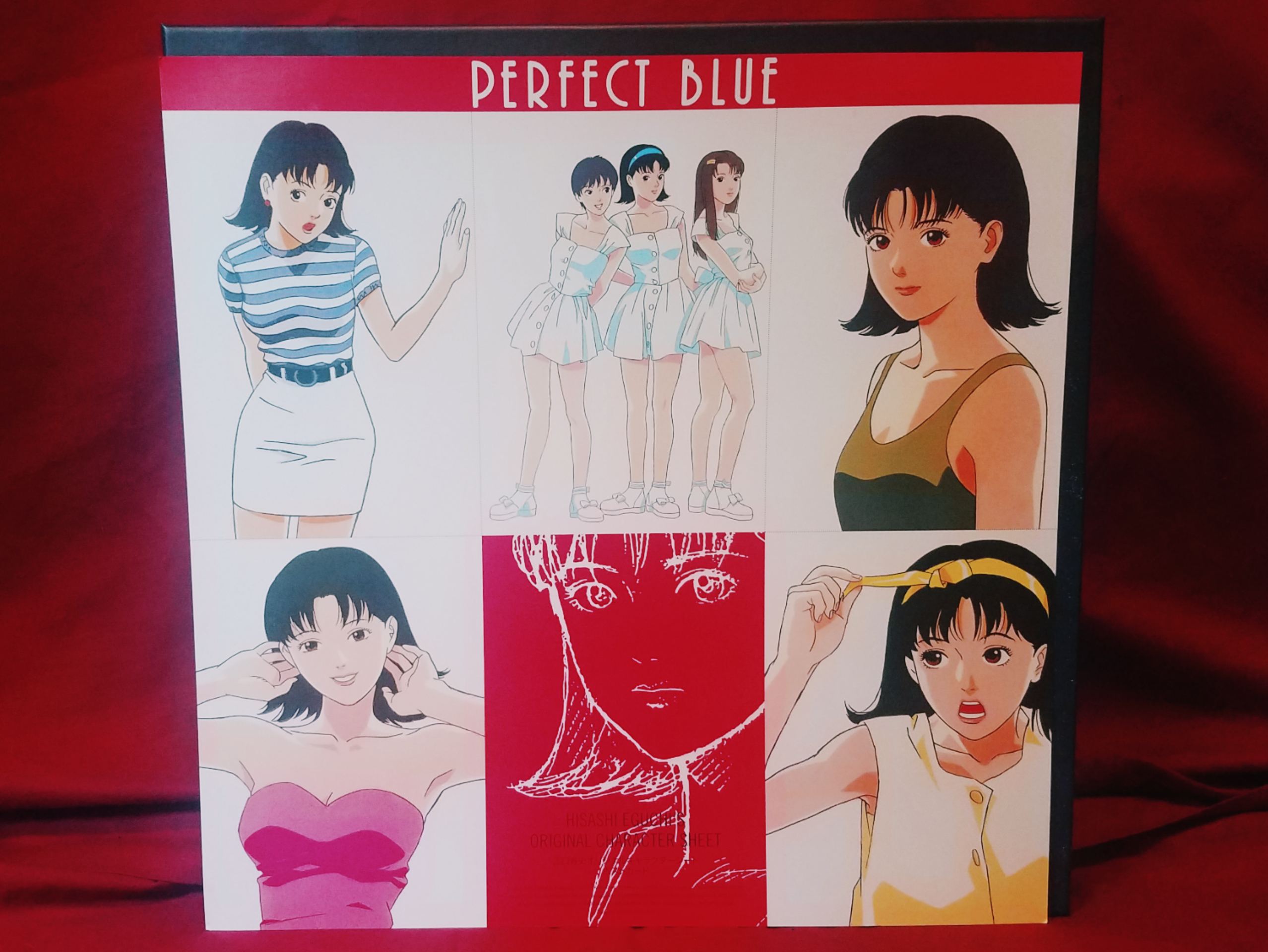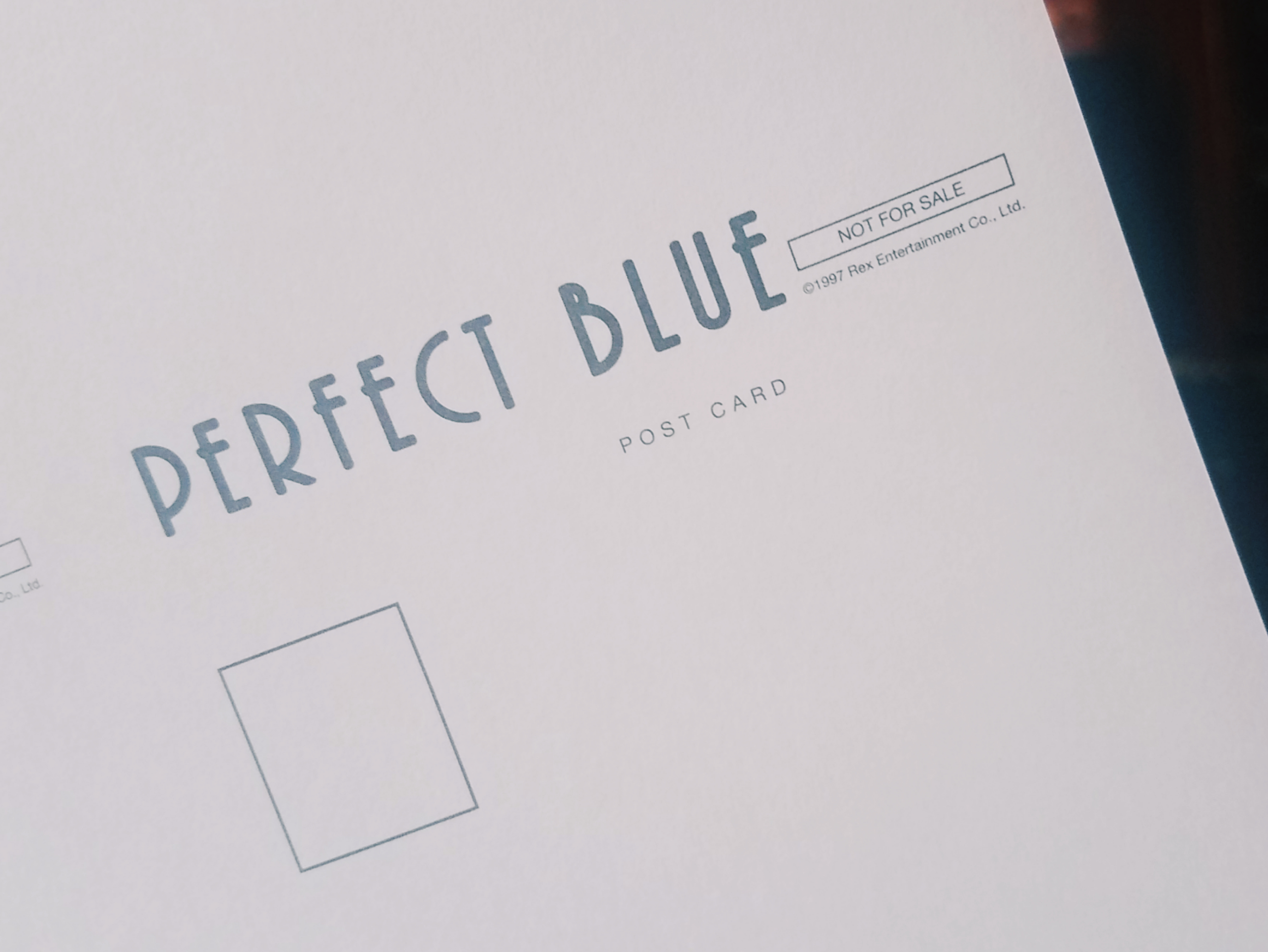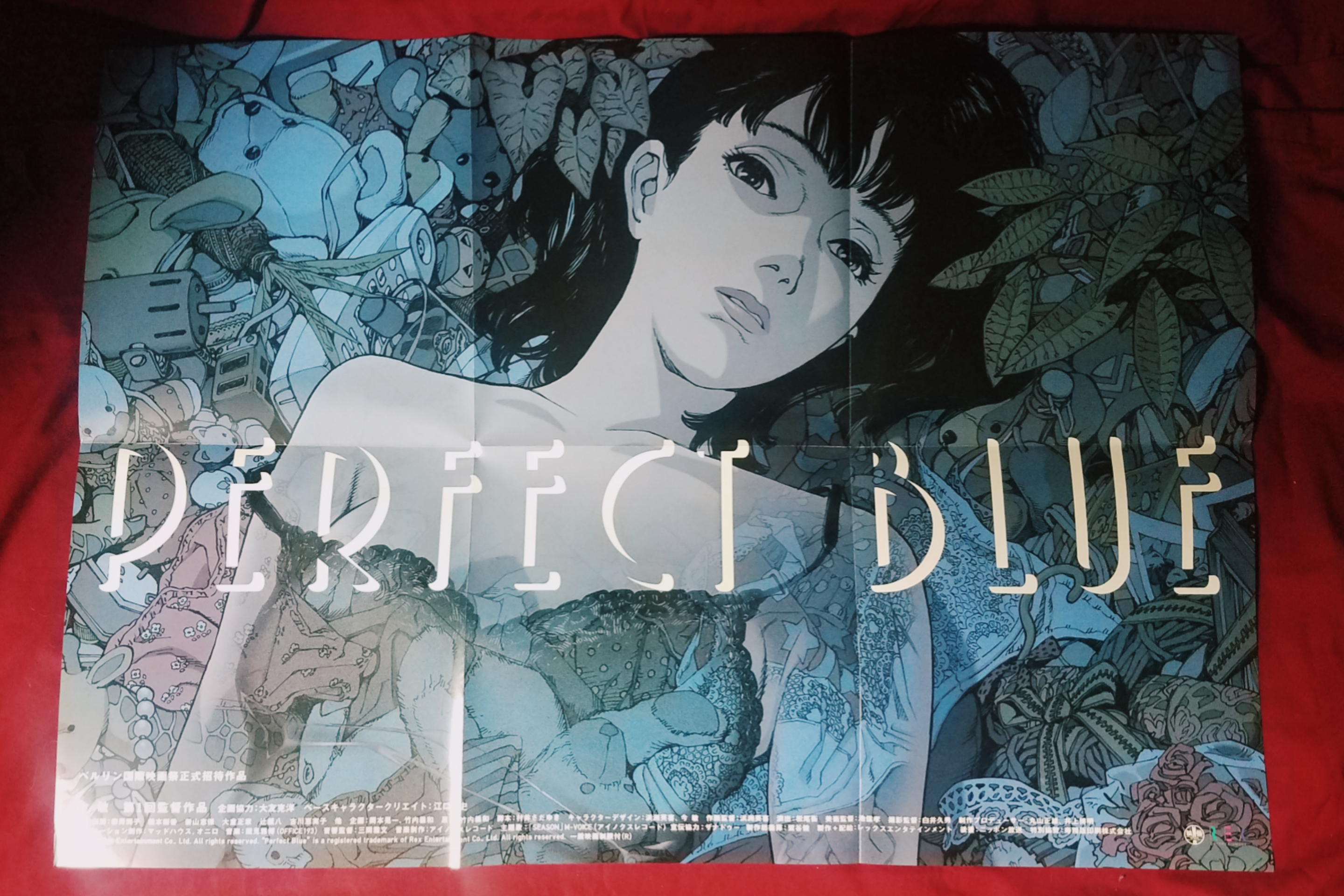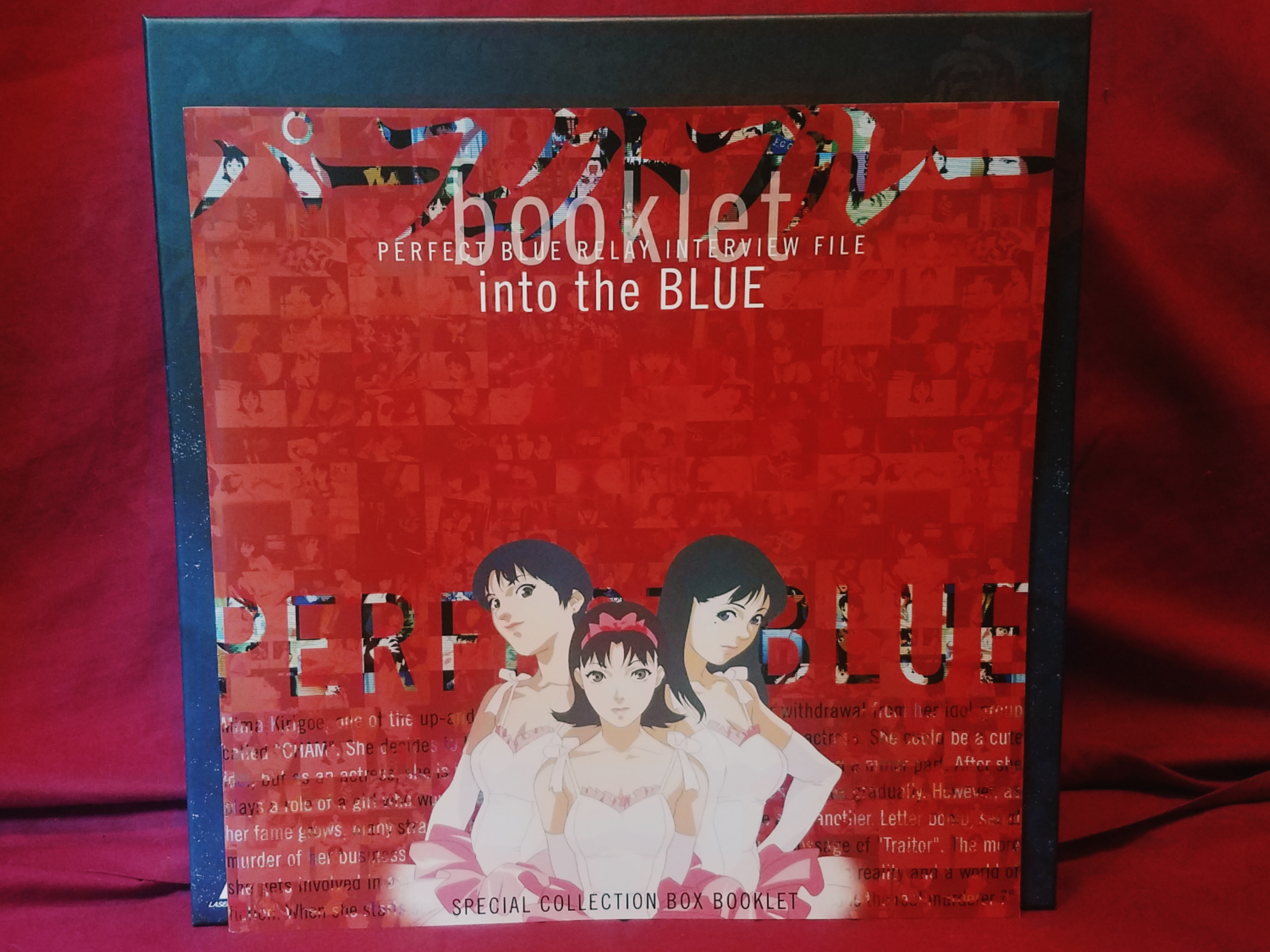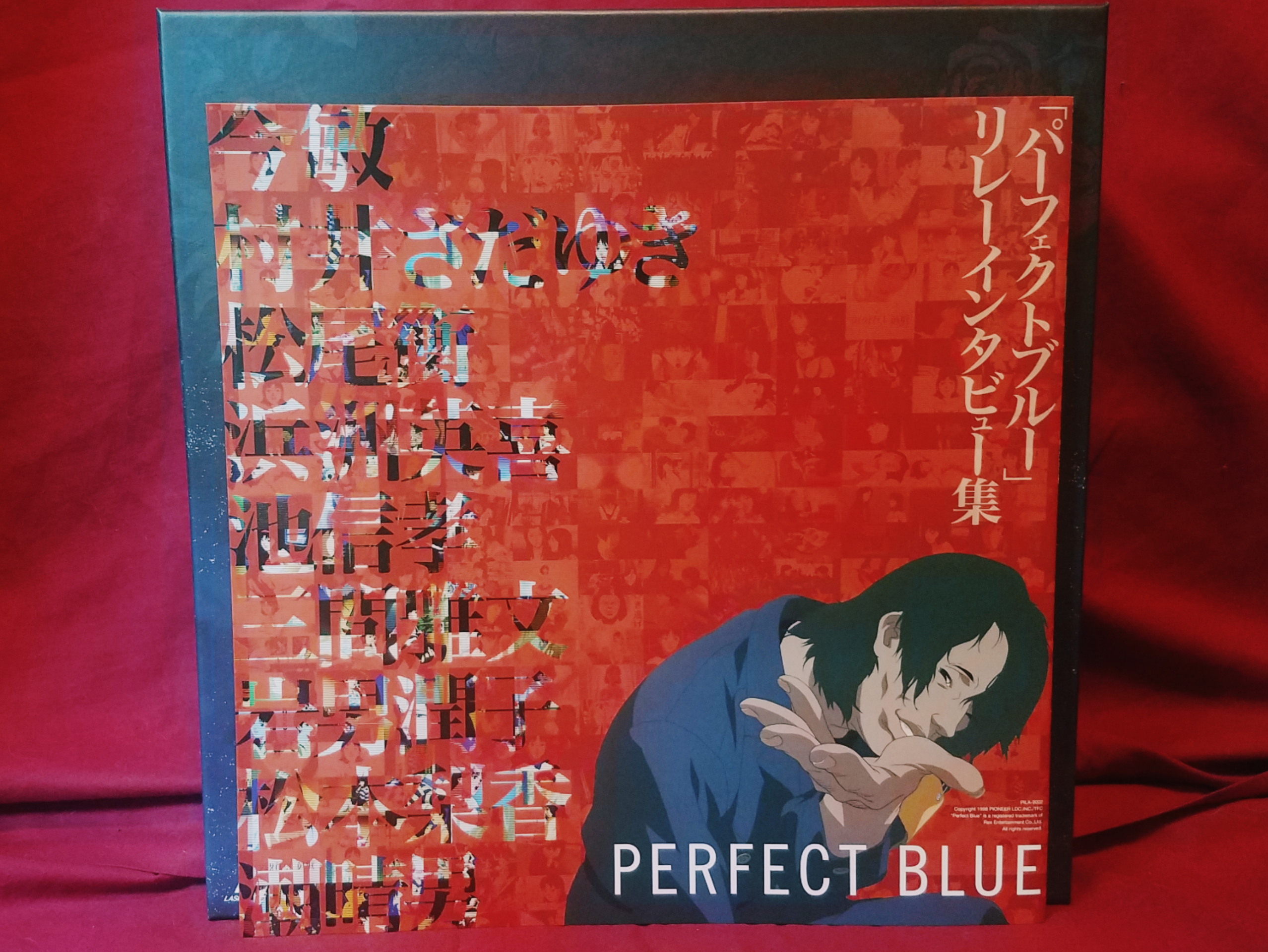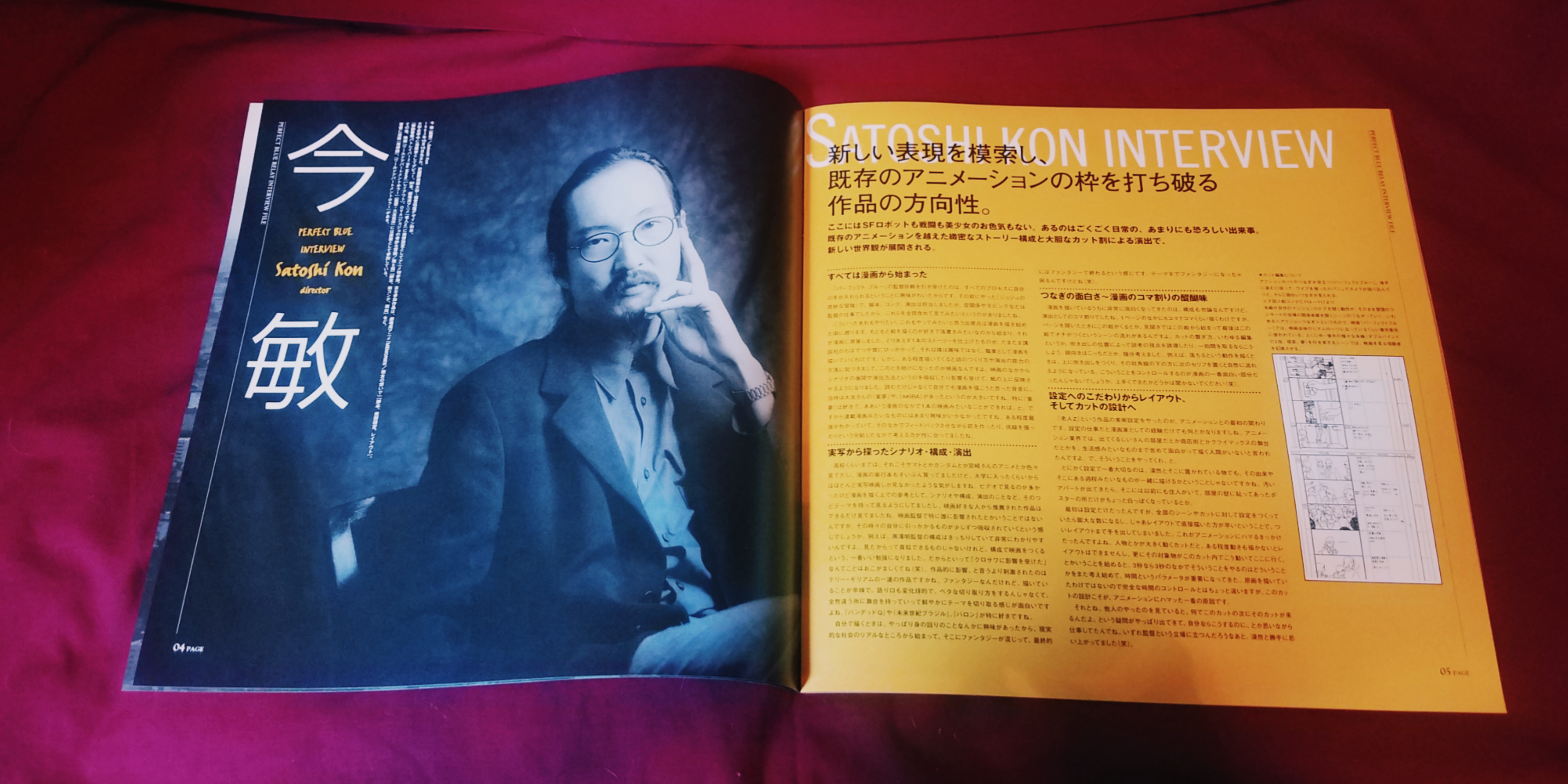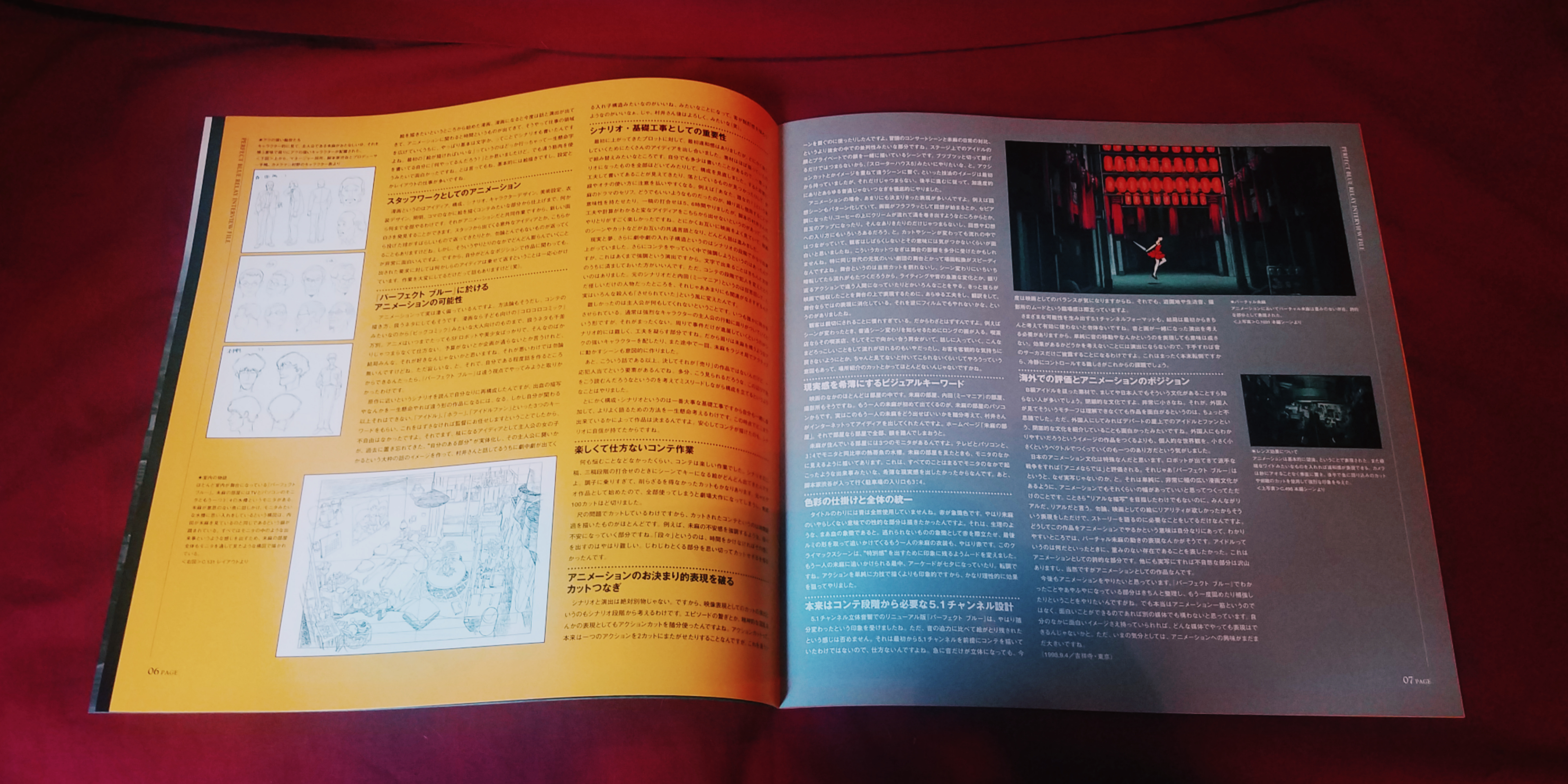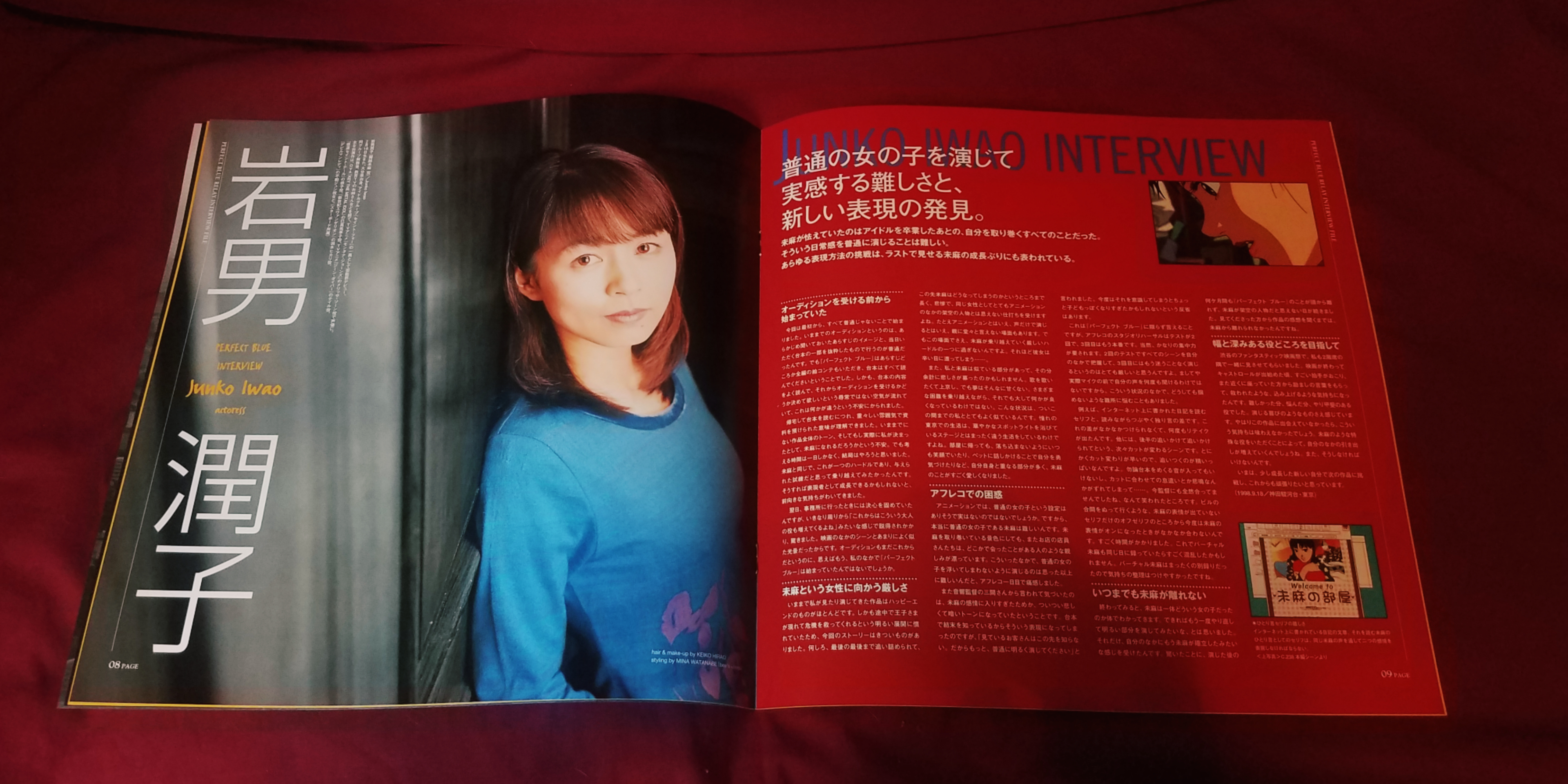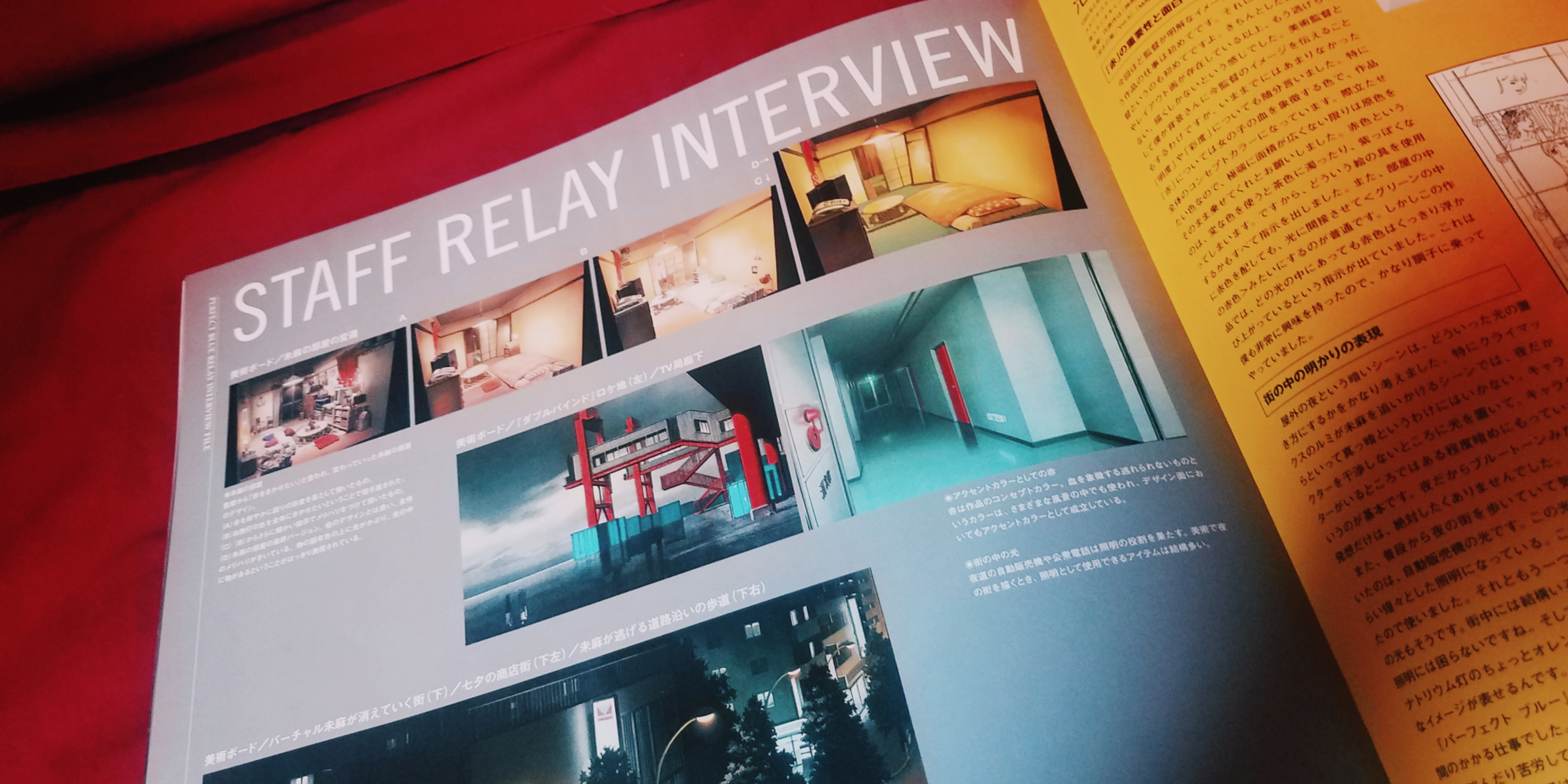 Then, we get into the star of the show, an original HAND PAINTED animation cel and pencil sketch, as well as an actual film strip from one of the original theatrical prints. Yeeaaahhhh. No fooling. WOW. Without the cel and film strip the box would be cool enough but WOW...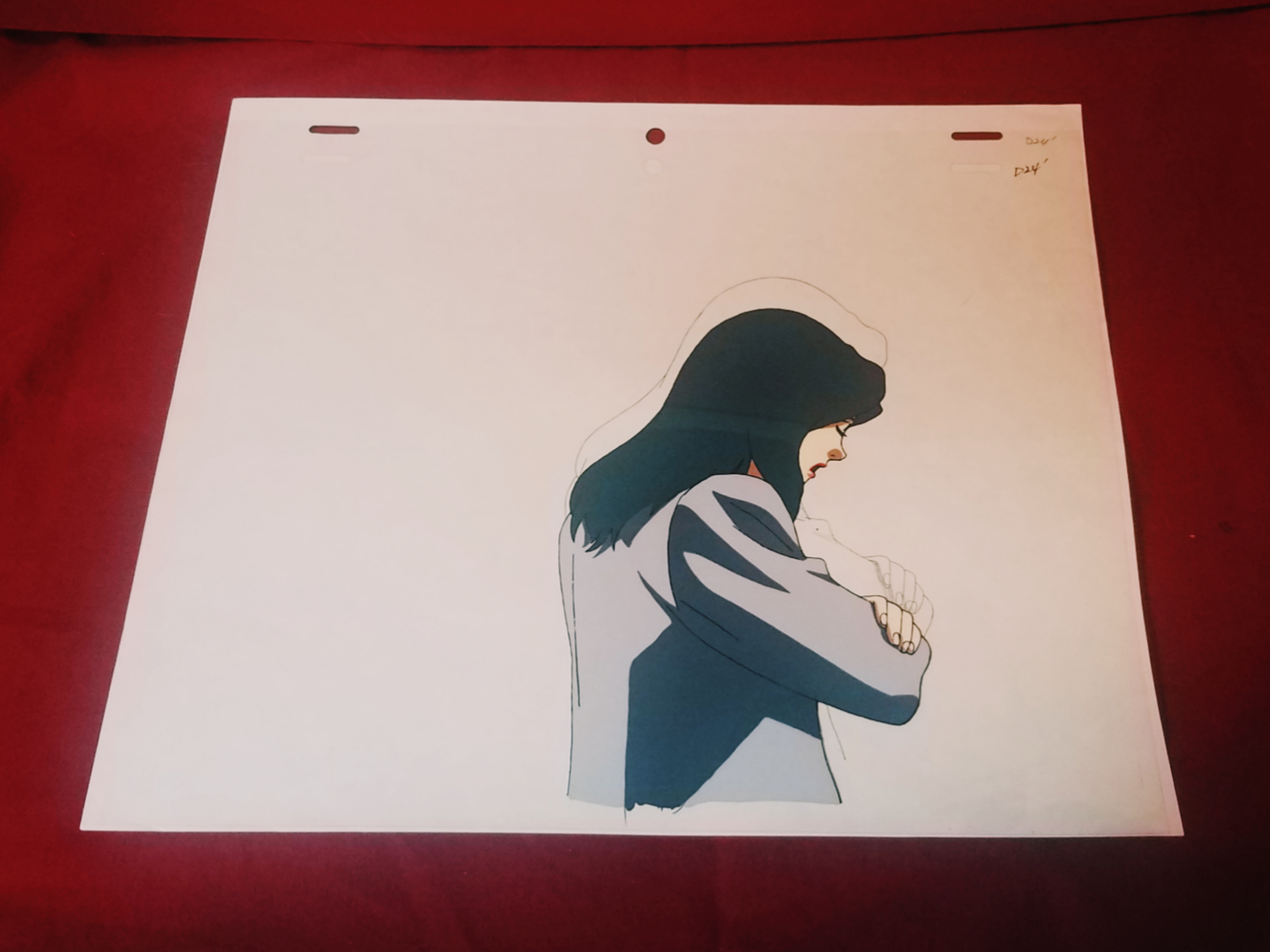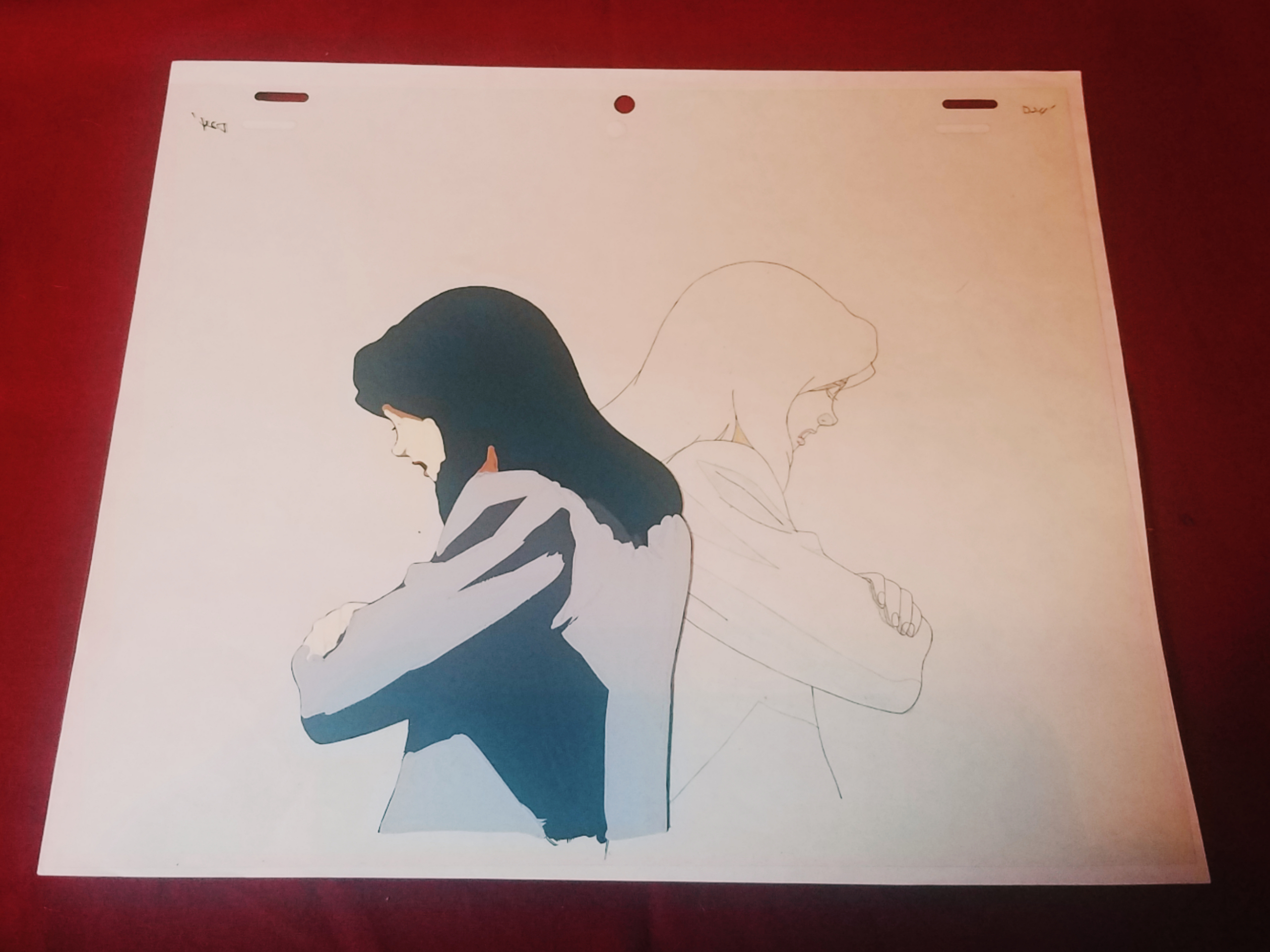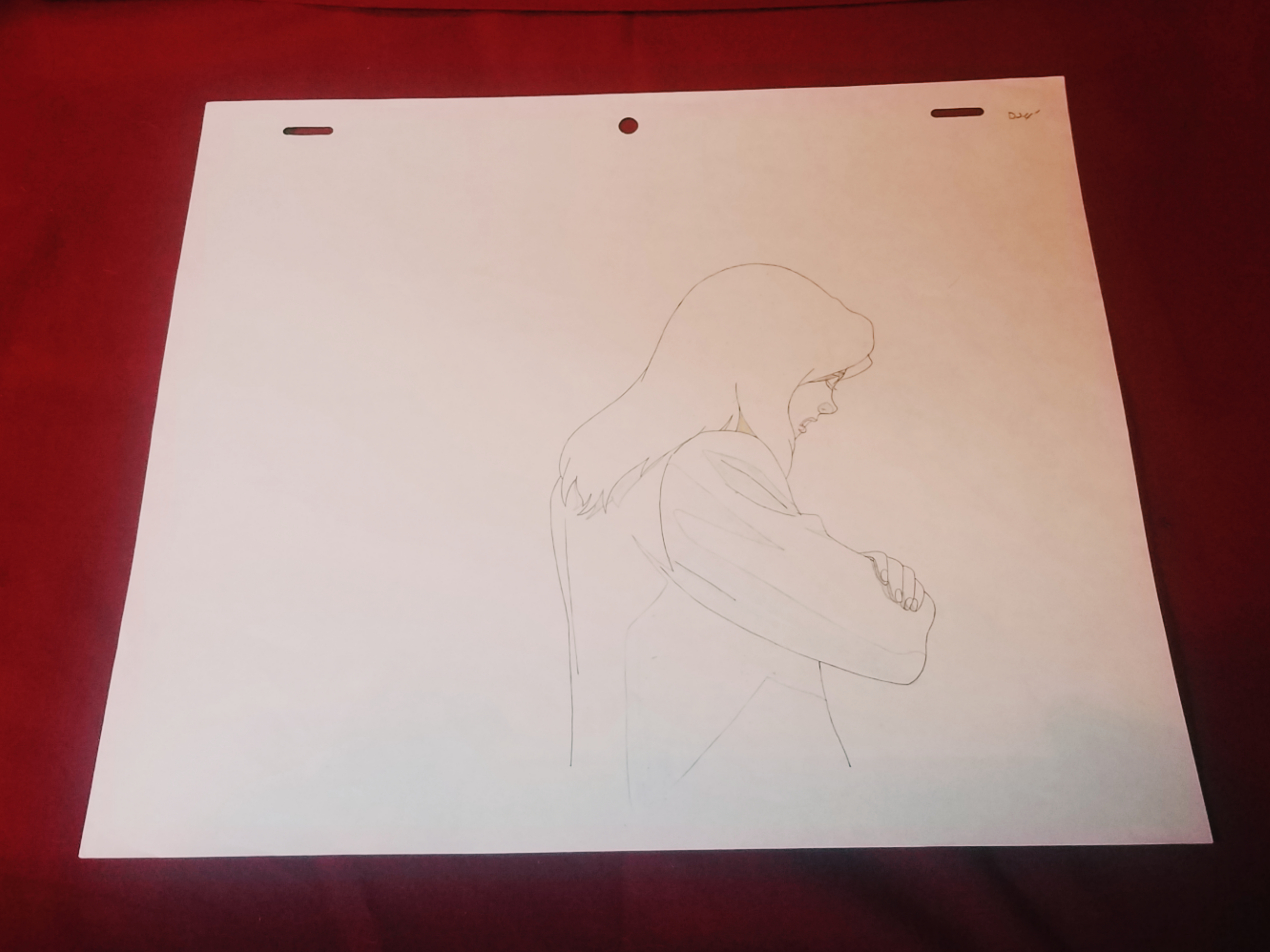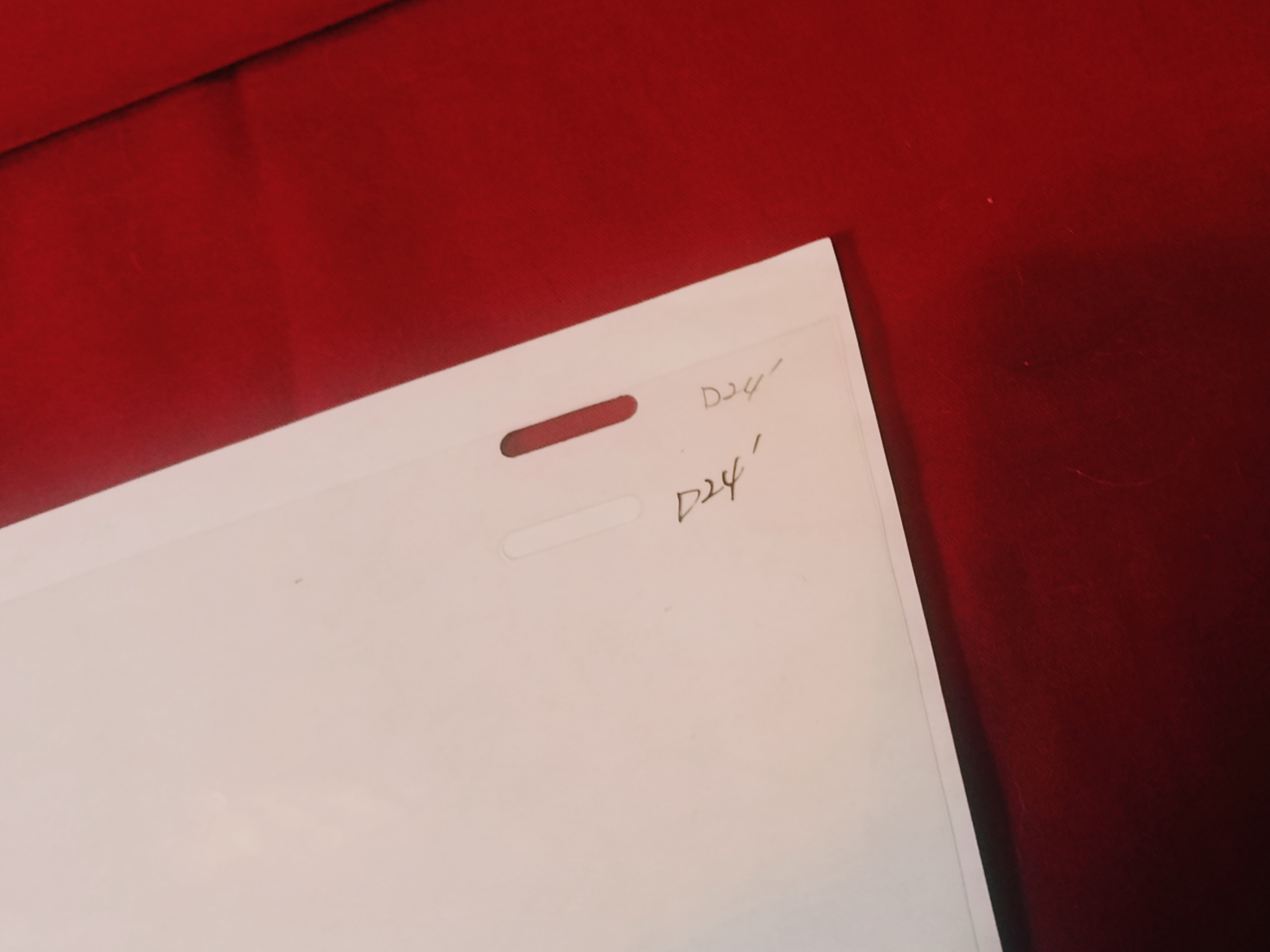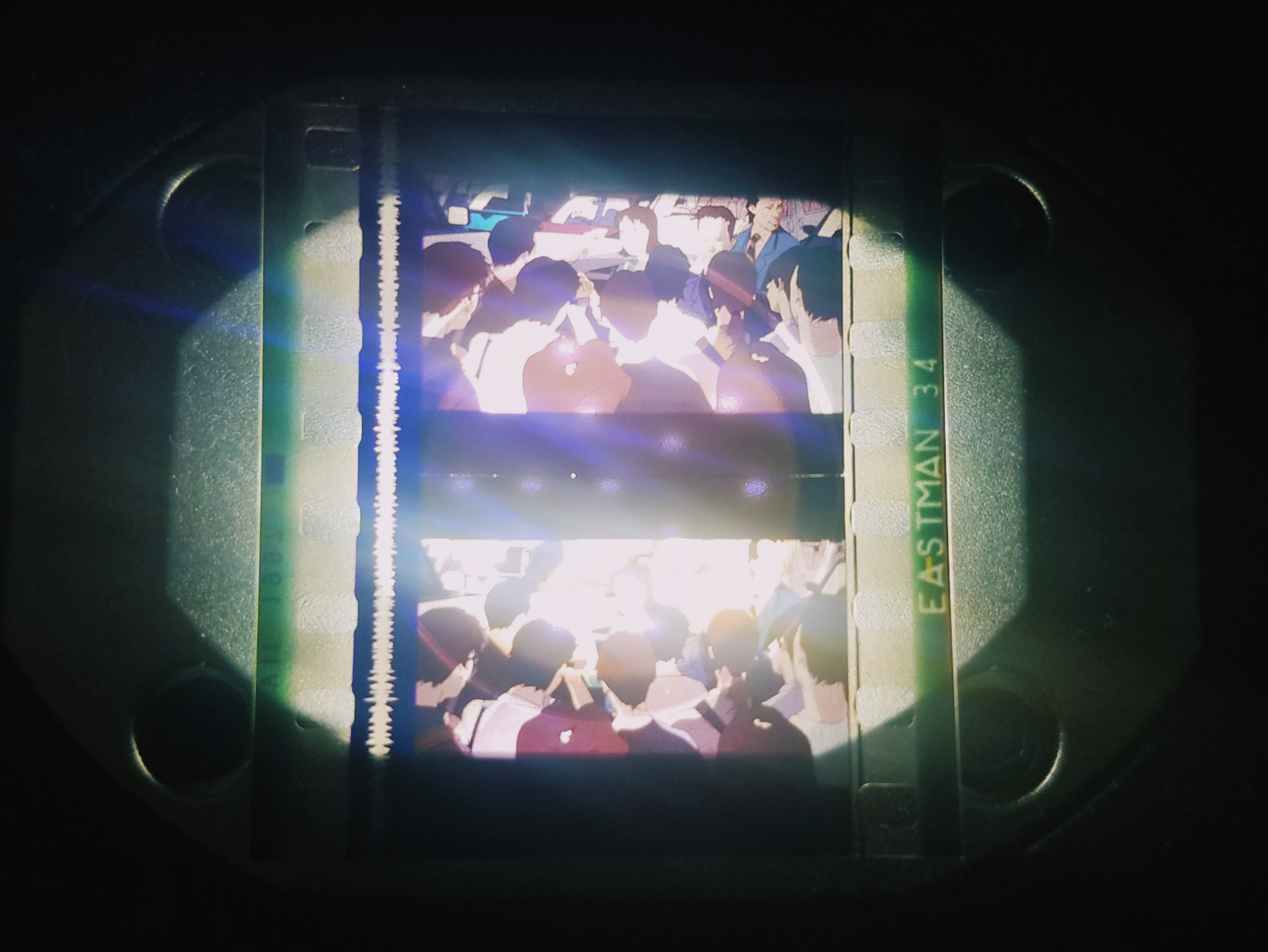 While my animation cel isn't the most exciting in the world it does feature 'Double Bind' co-star Eri Ochiai in one of my favorite scenes. My film strip is of one of the most iconic scenes in the film (in my opinion at least)... "I'm always looking at Mima's room!".