I don't think anyone would disagree when I call Cannibal Ferox the *second* most controversial Italian Cannibal flick (cuz let's be real, you can't beat Cannibal Holocaust ). Directed by Umberto Lenzi (often known as the man who began the Italian cannibal boom with his 1972 film 'Man From Deep River'), Cannibal Ferox is far from a masterpiece, and certainly doesn't come close to being as striking as Cannibal Holocaust, but it does not dissapoint if you know what you're in for.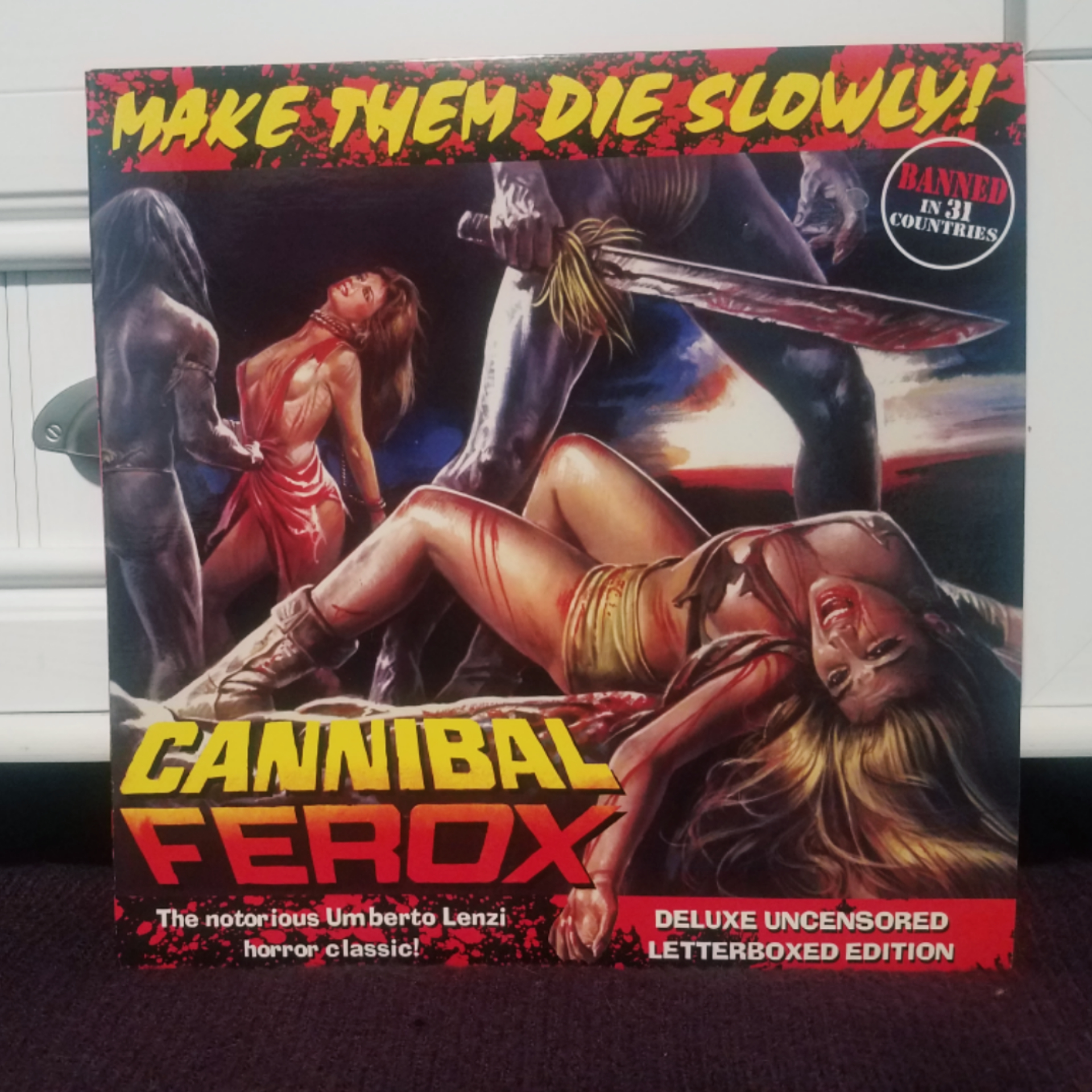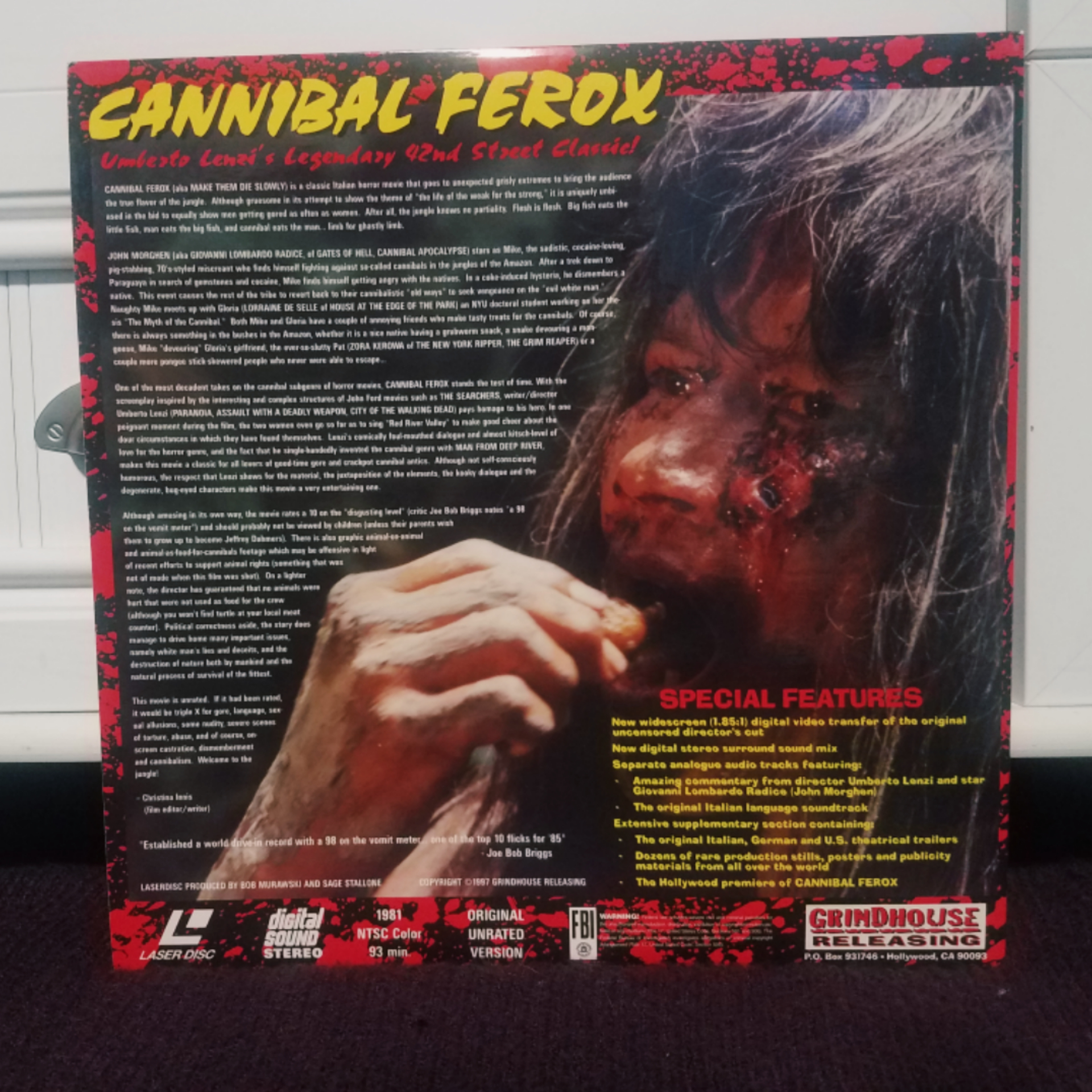 Cannibal Ferox was put out by good ol' Grindhouse Releasing , a video label founded by Bob Murawski and Sage Stallone (the son of Sylvester Stallone!) that specializes in interesting and sleazy horror films of the 70s and 80s (which I suppose goes without saying, considering their name and all…), who did in fact get their start on LaserDisc!
I can always appreciate a good gatefold, and this one's DAMN good. It features tons of the film's goriest money shots, the chapter stops, and it even details Umberto Lenzi's filmography!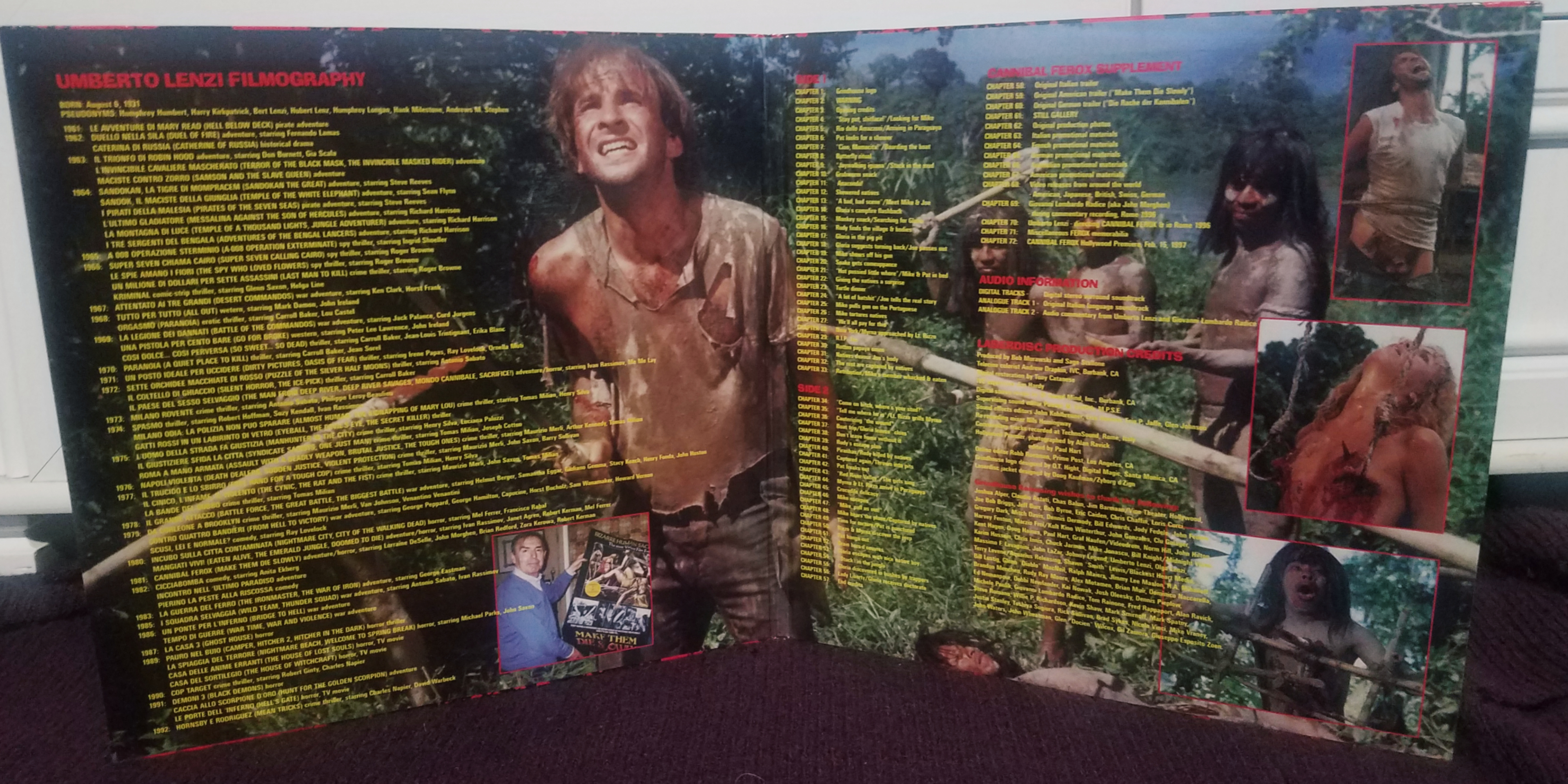 As far as supplementary material goes, we've got a full length commentary from director Umberto Lenzi and star Giovanni Lombardo Radice (who also starred in multiple other legendary Italian horror films such as City of the Living Dead) as well as the original mono Italian language soundtrack. We've also got the original Italian, German, and U.S trailers, a huge amount of production and promotional stills, and a short feature shot at the Hollywood premiere of the film!
Now, Cannibal Ferox is a title that has been on my wantlist for quite some time, and I've had multiple chances to grab it, but it seems the only time they come up for a good price they're beat up and missing the "inserts" if you will. Mine's just about pristine, and contains said inserts, the infamous barf bag and 7 inch vinyl single!!!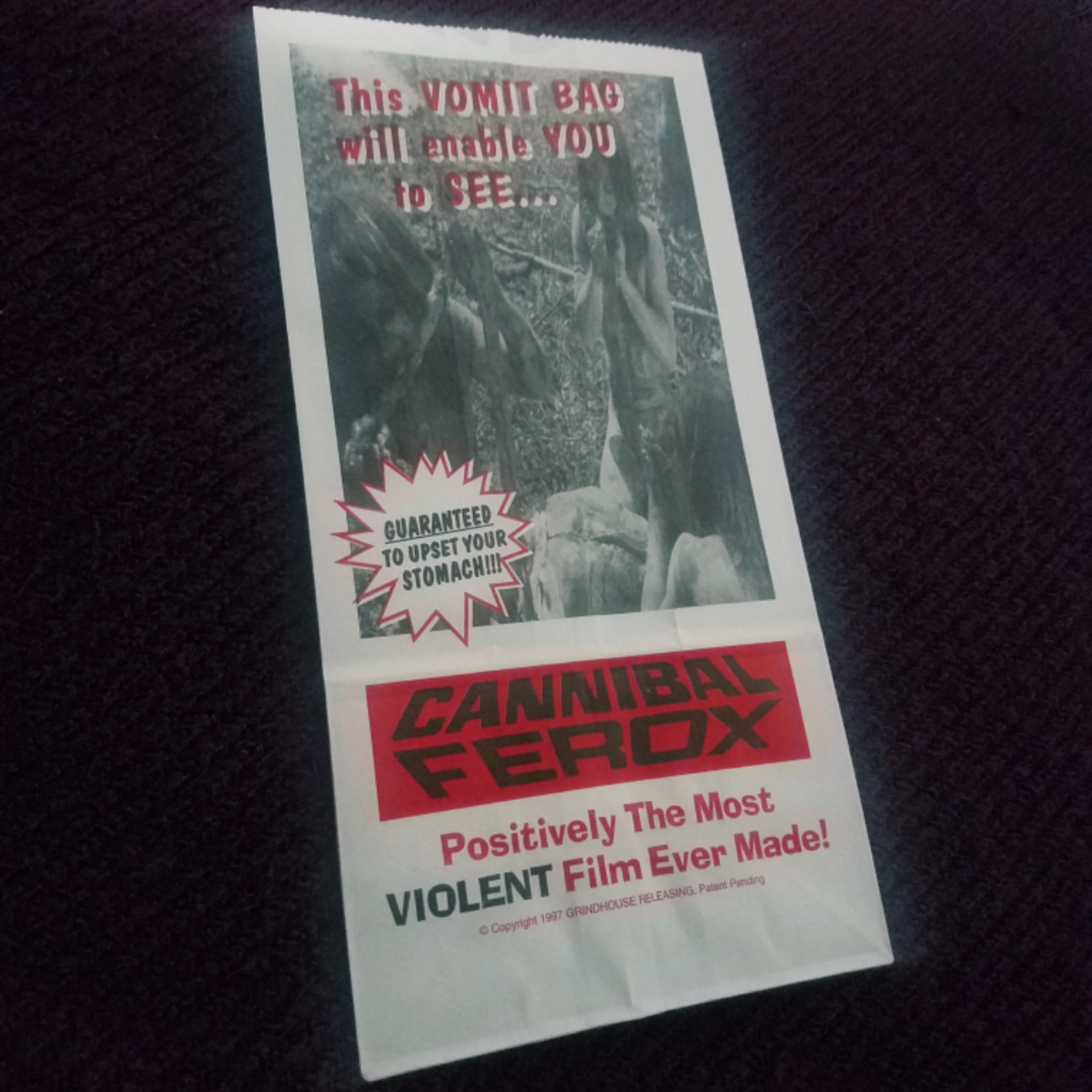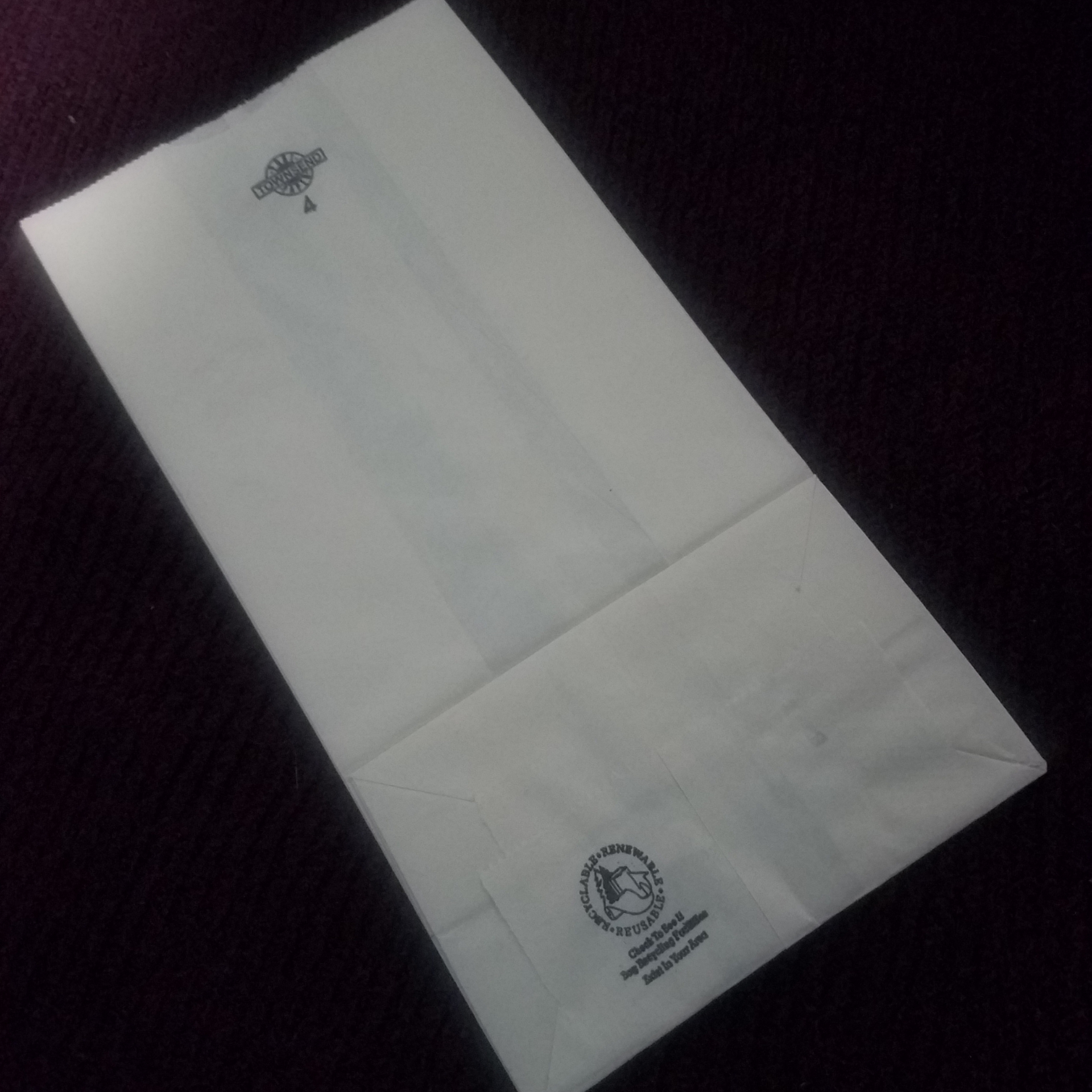 Aside from the obvious coolness of having selections from the film's soundtrack on vinyl, the 7 inch is particularly cool for its artwork and disc label, with the back cover advertising Blackest Heart Media's (then upcoming) release of the combined full soundtracks of Cannibal Ferox and Lucio Fulci's Zombie … man, I'd love to get a copy of that someday…