A (NOT SO) BREIF WORD ABOUT THIS STRANGE SITE
ABOUT
"""Founded""" in 2021, Liz LaserDisc is a site for those enthusiastic about the LaserDisc format, the first ever optical disc format and the OG film collector's format, launched way back in 1978 (and killed off by DVD in 2001). In other words, whether you're interested in getting into LD, collecting some of the titles I happen to have in my collection, or just into browsing pics and info about interesting vintage tech, I hope to provide some useful information and insights... or at the very, very least show off some awesome cover art.
WHAT (MORE OR LESS) IS A LASERDISC, EXACTLY?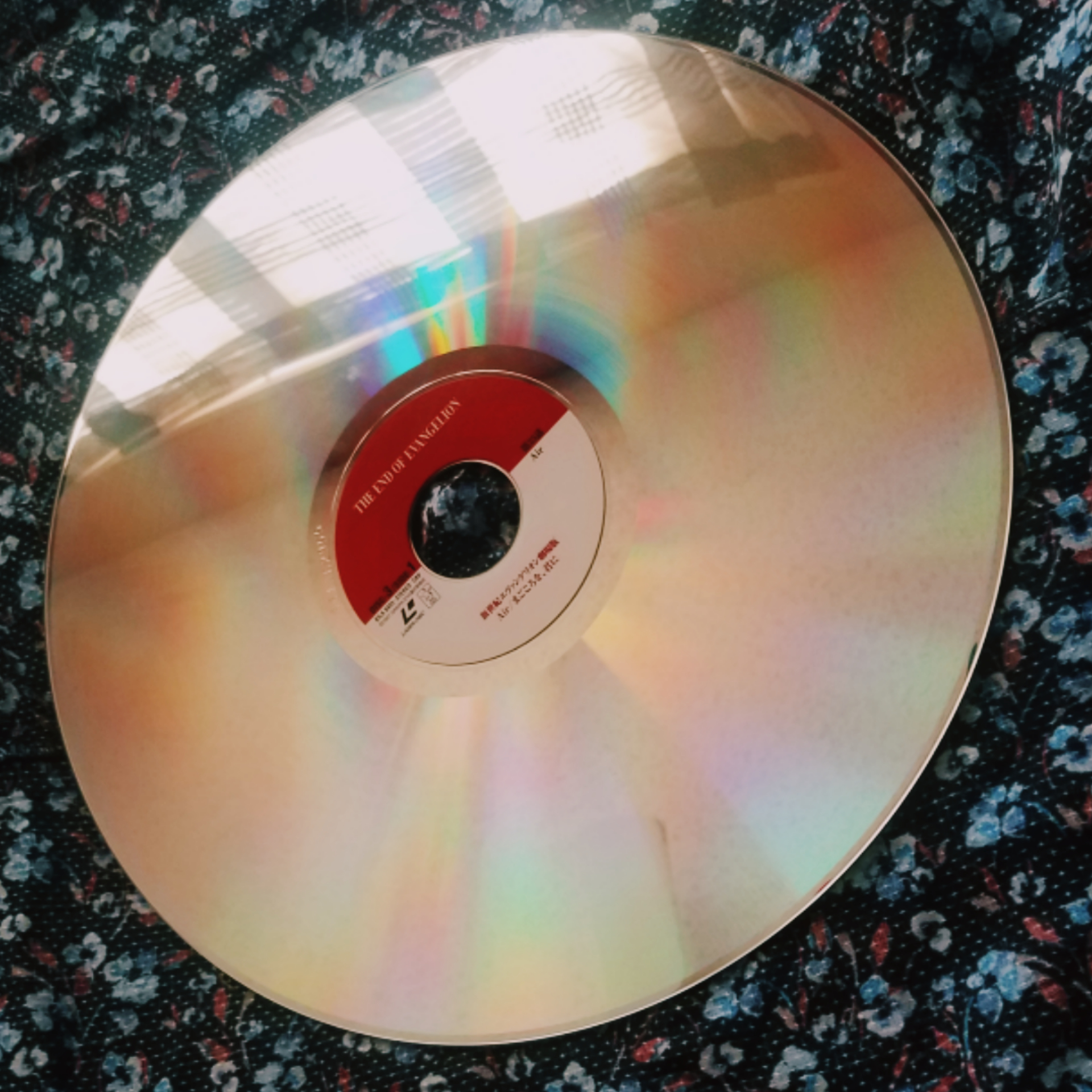 Put *fairly* simply (and hopefully somewhat accurately), a LaserDisc is a double sided 12 inch (30 cm) aluminum disc (or really, two single sided aluminum discs glued together) coated in plastic. Somewhat of a video equivalent to a vinyl LP in concept (or equivalent in size at least), though much more complex in build (of course displaying image requires much more than playing audio). LDs consist of a series of pits and lands with information encoded as modulating analog frequencies. Yes, while their appearance may lead you to assume they're similar in makeup to a DVD (which they sort of are), LDs do in fact contain analog video signal (unlike a DVD, which consists of purely digital video, with pits and lands that are read as 1s and 0s). When it comes to audio, LDs held analog and/or digital sound (or at least starting in 1984 they did, prior they were strictly analog but I tend to collect discs manufactured after '84) in mono, stereo, or (in later years) surround sound (AC3 or DTS to be specific). This varies on specific title, some contain a standard stereo digital soundtrack along with, for instance, an analog commentary track, some with AC3 surround residing in the analog track which would be sent off to an external decoder, etc, etc. LD's standard digital audio was stored as an uncompressed PCM track (equivalent to CD quality). Your standard 12 inch LD comes in two playback varieties: CLV and CAV. These terms refer to an LDs rotational speed and capabilities. CLV (or Constant Linear Velocity) was the general norm for the format, with the LD player's laser reading at a gradual slowdown allowing for standard playback. These discs hold 60 minutes of video on a side, or 120 minutes total on a single disc. CAV (or Constant Angular Velocity) was often employed for deluxe LD releases, with the player's laser reading the disc at a constant speed. This allowed for discs to employ features such as slow motion, rewinding and fast forwarding, and even individual frame access and viewing, due to the laser reading a single frame of video per rotation. These discs hold 30 minutes of video on a side, or 60 minutes total on a single disc. . . .
A WORD FROM THE COLLECTOR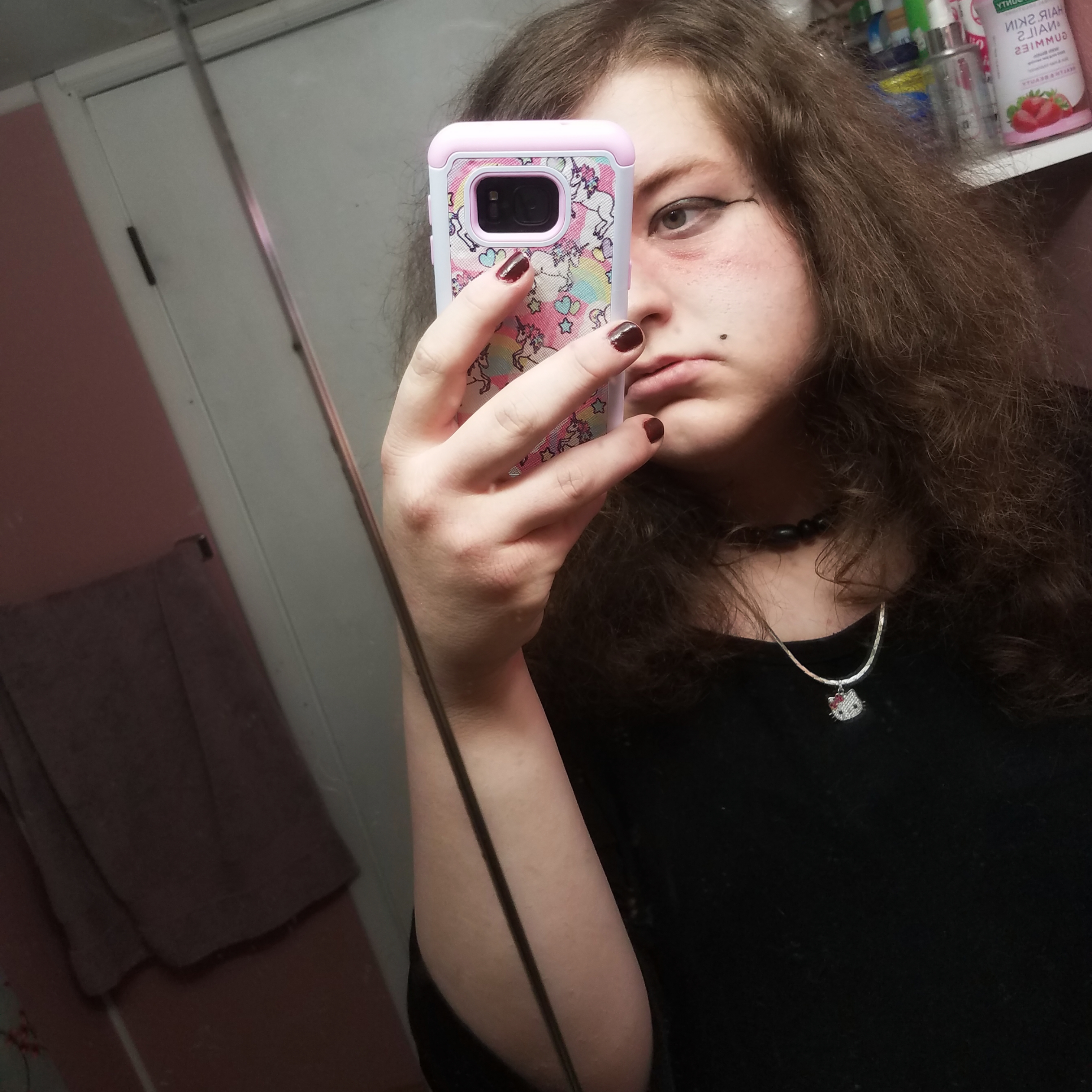 Hey there! My name is Alexis, but you can call me Liz. I'm a 21 year old trans chick from Colorado and I dig film, music, anime, and other misc art shit! Liz LaserDisc is an ongoing project of mine, somewhat of an online museum that allows me to showcase the discs and players in my ever growing collection. As far as my getting into LD, it's *somewhat* of a long story. I've always been interested in old tech (I was big into collecting Atari 2600 and N.E.S back when I was 10), and I've spent my ENTIRE life a collector (my dad tells me I used to collect baseballs, footballs, soccer balls, etc when I was 1 or 2). When entering my teenage years I became (for lack of a better term) a closeted film buff, digging into certain genres and directors yet never really delving into collecting films and learning about them, mainly cuz I've always considered DVDs to be sorta lame... I know, function over form and all but still. I would guess I first heard of LDs when I was maybe 15, I'm sure I was totally enthused by these weird old record-sized DVD things, but I put zero thought into getting into collecting them. Flash forward to late 2020 and I learned that the legendary anime series Neon Genesis Evangelion made it to LD... how fuckin cool is that!? I soon went from grabbing a player and intending to ONLY picking up Evangelion to being totally stuck in. The artwork, the picture quality, the gigantic players all just caught my fancy in an unexplainable way, not to mention I had just retired from collecting vinyl LPs, and now we're here! Essentially, my intention with this site is to inform weirdos such as myself on things that they may be curious about. Compared to, for instance, collecting Nintendo games (where there's lord-knows-how-many resources full of rich information, books, sites, YouTube videos, documentaries, etc), LD seems to still be a VERY niche hobby. LaserDisc Database is just about the only really in depth resource in collecting the format, and I've always considered collecting LD somewhat of a learning process. While you can go online and figure out pretty much everything about some new Blu-ray release, from specifications to bonus features, you just can't do that with LD, hence my hope to provide some semblance of useful information and insights. . If you've got any questions, feel free to reach out to me via email @ alexis.bb.brb@gmail.com !!! . . .